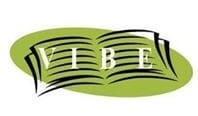 The Virgin Islands Board of Education (VIBE) advises the public that financial aid applications are available online at the VIBE's website: www.myviboe.com. Returning applicants can login and apply via the "Financial Aid" menu tab. New applicants may visit the site, click on the sign-in/sign up option, create a new user account, and apply via the web application.
Applicants are encouraged to apply prior to the application deadline of April 20 for this 2020 financial aid season. Paper applications will be available at the Board of Education's St. Thomas and St. Croix offices located at 60B, 61and 62 Dronningens Gade, St. Thomas and 1123 King Street, Christiansted.
For more information, contact the VIBE offices on St. Croix at 772-4144 or on St. Thomas at 774-4546.