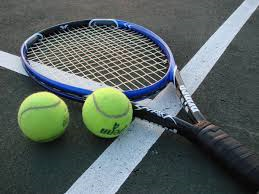 The International Tennis Federation will feature The Caribbean Cup Tennis Series in six different countries this year, including the U.S Virgin Islands and a new stop in Vancouver, Canada.
These Federation's junior, adult and exhibition events have attracted some of the best players in the world, such as Serena Williams, Venus Williams, Jim Courier and Marion Bartoli.
Website: https://www.caribbeancuptennis.com/
The dates are:
Jamaica Cup: April 21 – May 2
USVI Cup 1: May 9 – 16
USVI Cup 2: May 16 – 23
Burnaby Cup: Sept. 26 – Oct. 3
Barbados Cup: Oct. 17 – 24
Curacao Cup: Oct. 24 – 31
Anguilla Cup 1: Oct. 31 – Nov. 7
Anguilla Cup 2: Nov. 7 – 14
*****
Joining this sports initiative in 2020 will be the inception of the brand-new Canadian Pickleball Series. Pickleball is one of the fastest growing sports in North America. Jamaica, Curacao and Anguilla have been added to the mix this year.
Offering $50,000 in prize money and a multitude of different events, the following can be expected from the Canadian Pickleball Series this year.
Website: https://canadianpickleballseries.com/
Dates:
Toronto Cup: Feb. 7 – 9
Burnaby Cup: March 26 – 29
Kingston Cup: April 17 – 19
Jamaica Cup: April 30 – May 2
Canada Cup: June 4 – 7
Saskatoon Cup: July 3 – 5
JSG Cup: July 10 – 12
Peterbourgh Cup: Aug. 28 – 30
Sarnia Cup: Sept. 4 – 6
Surrey Cup: Sept. 11 – 13
Curacao Cup: Oct. 30 – Nov. 1
The leader of these great initiatives remains President Karl Hale. The tournament director for the Rogers Cup and a former pro player, Hale currently spearheads all of these events with the help of his team.
*****
And for those who haven't been introduced to the International Tennis Federation charity yet, the Helping Hands Jamaica Foundation helps build schools for under privileged children in Jamaica. To date, International Tennis Federation has built 21 schools with the 22nd projected for this summer.
2020 Caribbean Cup Tennis Series and 2020 Canadian Pickleball Series
Website: https://www.helpinghandsjamaica.com/