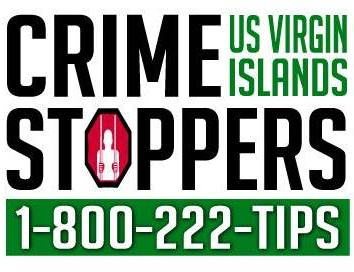 A six-year-old hit-and-run that resulted in a death and a fatal shooting topped the Crime Stoppers USVI Crime of the Week list.
ST. CROIX – At about 5 a.m. Sunday, Aug. 18, 2013, Maldine Forter Hector was walking to church with her four-year-old grandson on North Shore Road in Christiansted, in the area northwest of the District Court, when she was struck by a vehicle that did not stop. She died at the scene, leaving the four-year-old alone and in shock.
At the time of the incident the VIPD Traffic Investigations Unit asked the entire community to be on the lookout for a black or dark colored Suzuki with front-end damage. Anyone who was driving in the area and saw anything unusual was asked to say something. All body shops and car repair businesses also were asked to report anyone having a vehicle fitting that description.
More than six years have passed without any leads into the death of Hector, the Crime Stoppers news release notes, saying, "Someone out there knows something. Let's bring some closure to the family of this hit and run."
ST. THOMAS – At 1:53 a.m. Tuesday, Nov. 20, 2018, the 911 call center received a report of shots fired in the Bovoni Housing Community. Police units from the Mariel C. Newton Command traveled to the Bovoni Housing Community and discovered the lifeless body of Harim Prince, who had sustained multiple gunshot wounds about his body. He was pronounced dead on the scene.
OTHER CRIMES – There were a number of unsolved rapes and sexual assaults reported throughout the territory between 2016 and 2019.
Anyone with information on the Crime of the Week cases or any other crime can call Crime Stoppers USVI at 1-800-222-8477 (1-800-222-TIPS) or submit a tip online at www.P3tips.com or www.crimestoppersvi.org. Callers will be issued a confidential PIN and are encouraged to check back frequently for reward eligibility.
Tips that result in a case being resolved can qualify the caller for an anonymous cash reward.