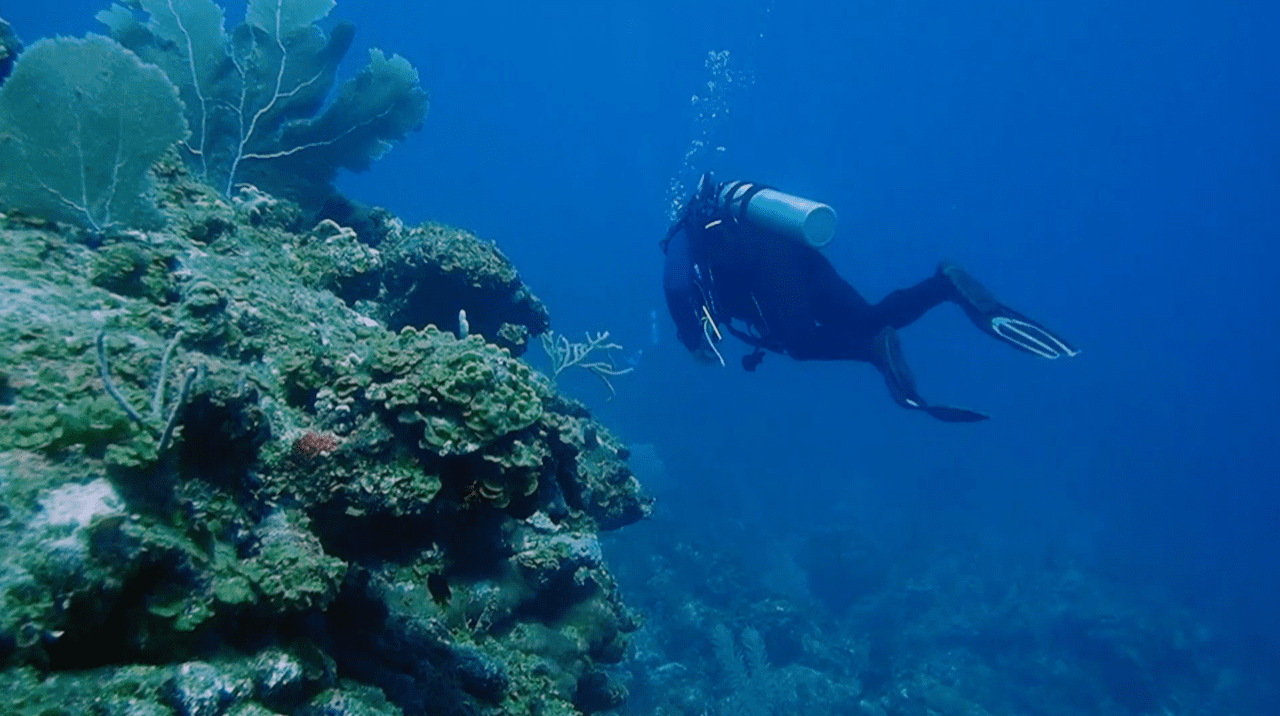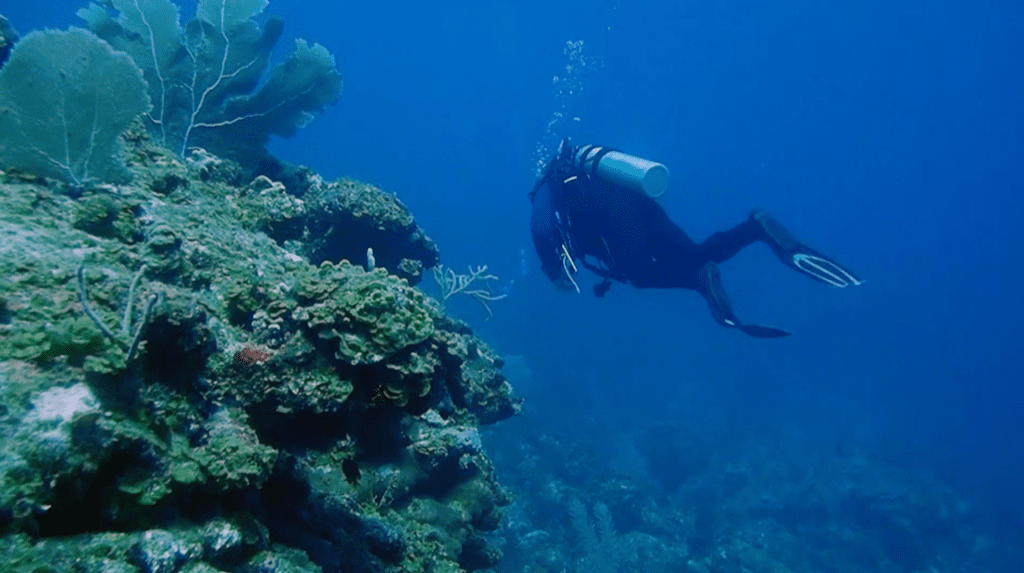 A Turkish television channel, TRT World, that broadcasts in English 24 hours a day and reaches 280 million homes worldwide will launch a new series called "Another America."  The series features lesser known areas of the United States, and its first episode – "U.S. Virgin Islands, America's Forgotten Paradise" – airs Saturday, Dec. 21.
"I think most people don't even know that the Virgin Islands are a part of America," said Jon Brain, correspondent for the program.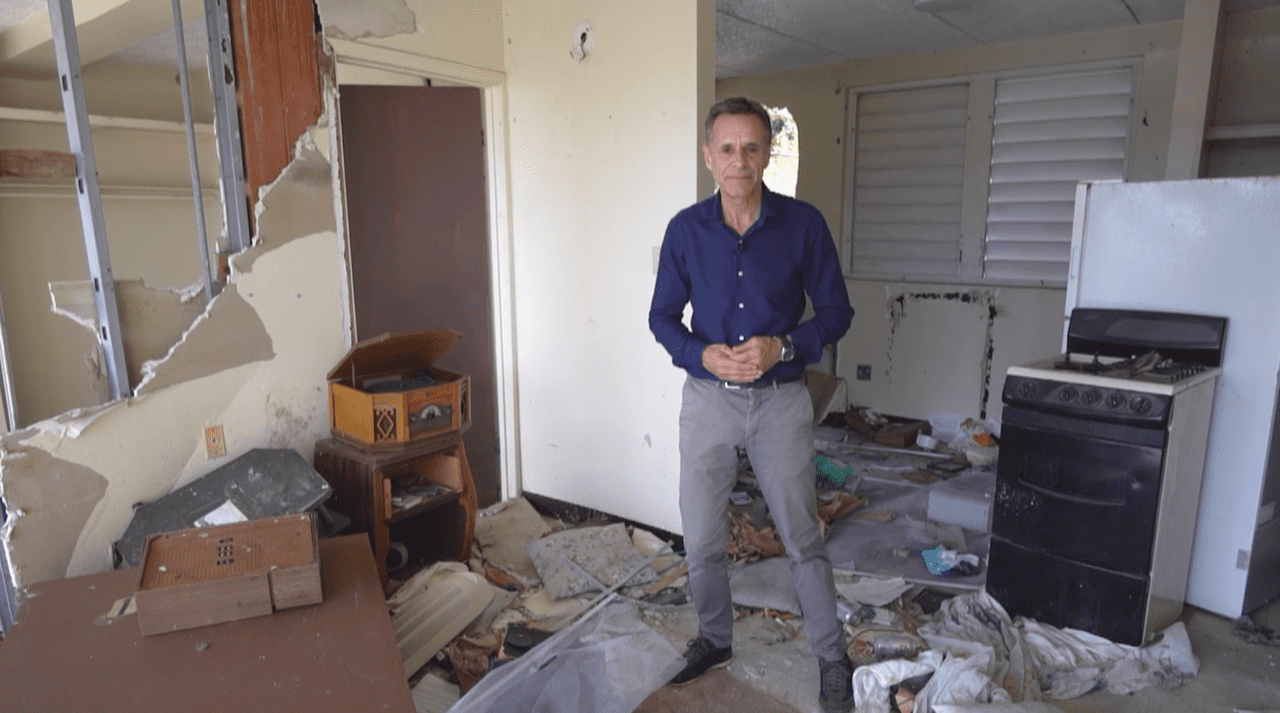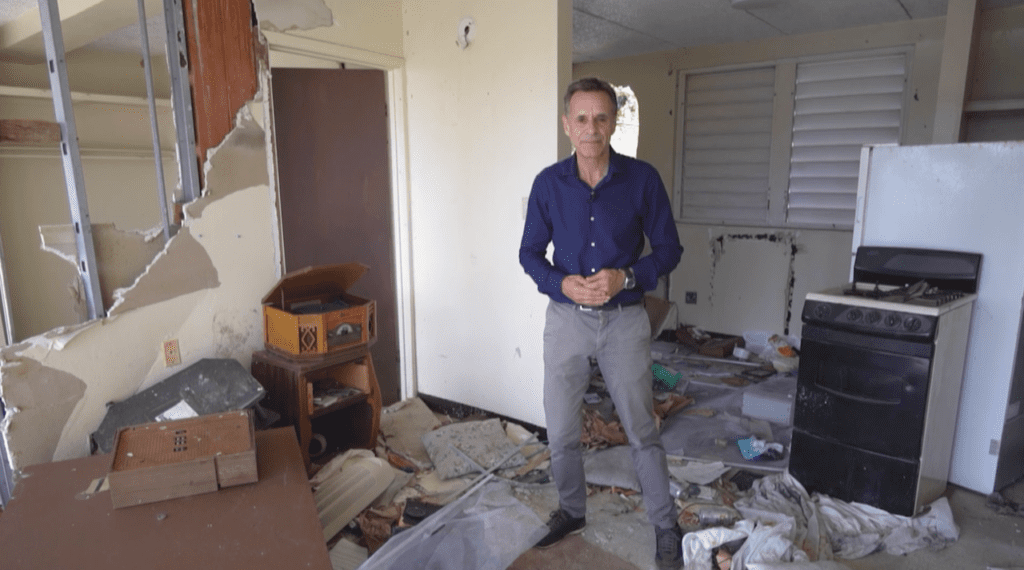 TRT World broadcasts on TV primarily in Europe, Asia, the Middle East and North Africa but also streams on the internet.
Virgin Islanders can watch the program live online Saturday at 3:30 p.m. Atlantic Standard Time. The network will repeat the show several times next week, and YouTube will offer it after its debut, according to Maxine Hughes, executive producer at TRT World.
Hughes got the idea for the documentary after interviewing Congresswoman Stacey Plaskett in Washington. Plaskett had spoken with her about the 2017 hurricanes, Irma and Maria, and how the islands were still under construction, Hughes said.
"She said many people felt like they had been forgotten even though they were American citizens. We were inspired to make a film about the islands as we felt it was somewhere that did not get a lot of media attention," Hughes said.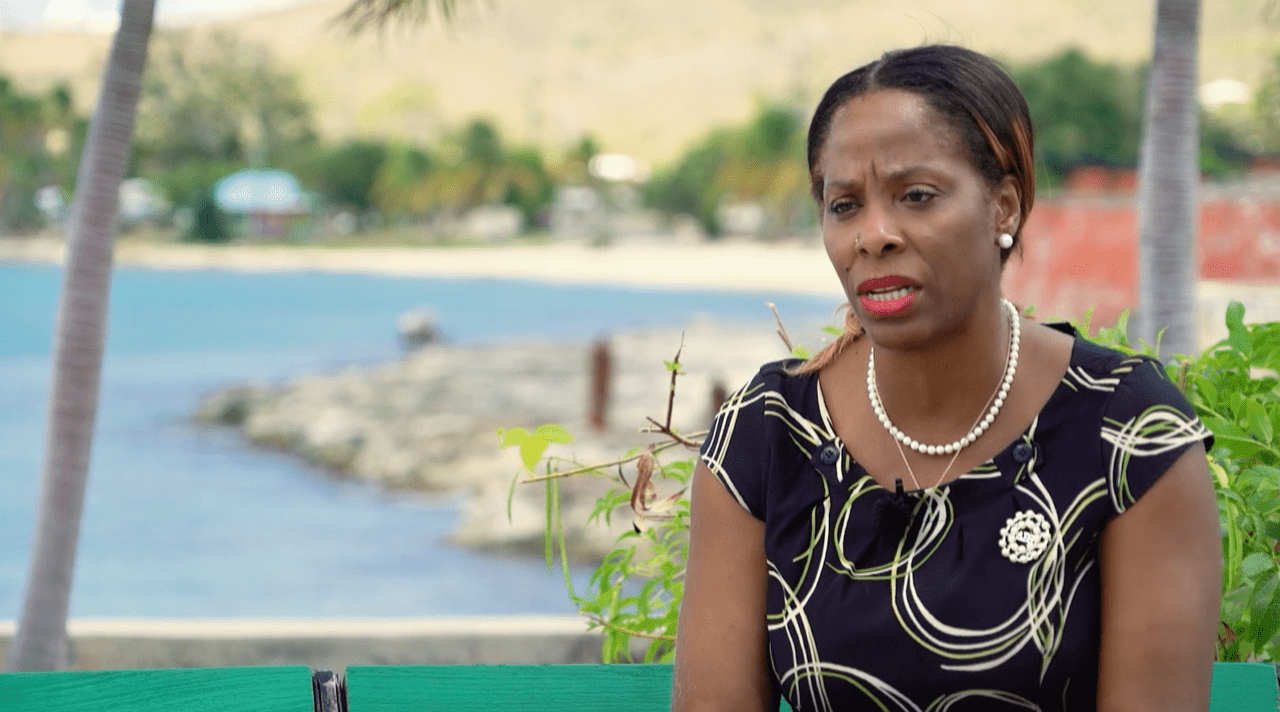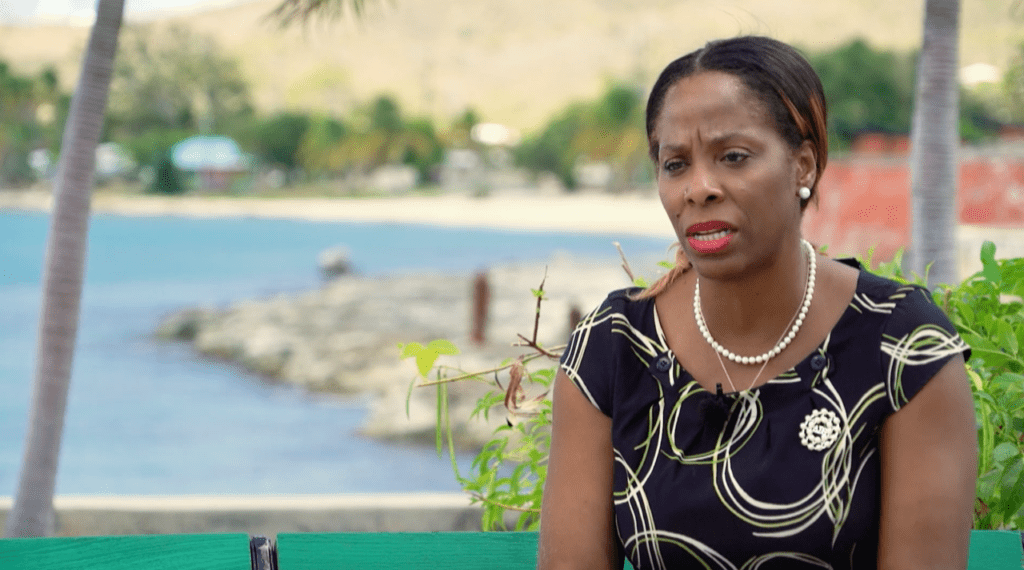 Brain and his production team came to the U.S. Virgin Islands in April and spent eight days between St. Thomas and St. Croix shooting footage and speaking with locals.
"Texas would not be waiting for two years for schools to be rebuilt in the manner that we are. Neither would Florida," Plaskett told the crew on camera.
"U.S. Virgin Islands, America's Forgotten Paradise" focuses on the damage wrought by hurricanes Irma and Maria. It emphasizes the territory's long, tough haul toward recovery and questions why relief comes slowly compared to other places hit. In interviews with marine biologists, the documentary also looks at global warming as an impending threat to corals and local sea life, and, therefore, to tourism.
The film highlights the determination of Virgin Islanders.
"Considering that we were doing a story about a disaster that had befallen them, the Virgin Islanders were amazingly hospitable and friendly; they wanted to tell their story," Brain said.
One conversation led to another, and things snowballed, he said.
"We'd speak to one person or group who then would tell us about someone else we should talk with," Brain said. "I've been in disaster zones, and the Virgin Islanders had more of a sense of community than I've seen in other places and a stoicism, as well."
Take Frank Bermudez, for example. Although Brain and his crew had planned to include agriculture in the documentary, they had no specifics when they arrived in the territory. They interviewed Commissioner of Agriculture Positive Nelson, who appears in the show, but they never dreamed they would meet and film a Senepol cattle farmer, namely Bermudez, on location at Bermudez Senepol Farm on St. Croix.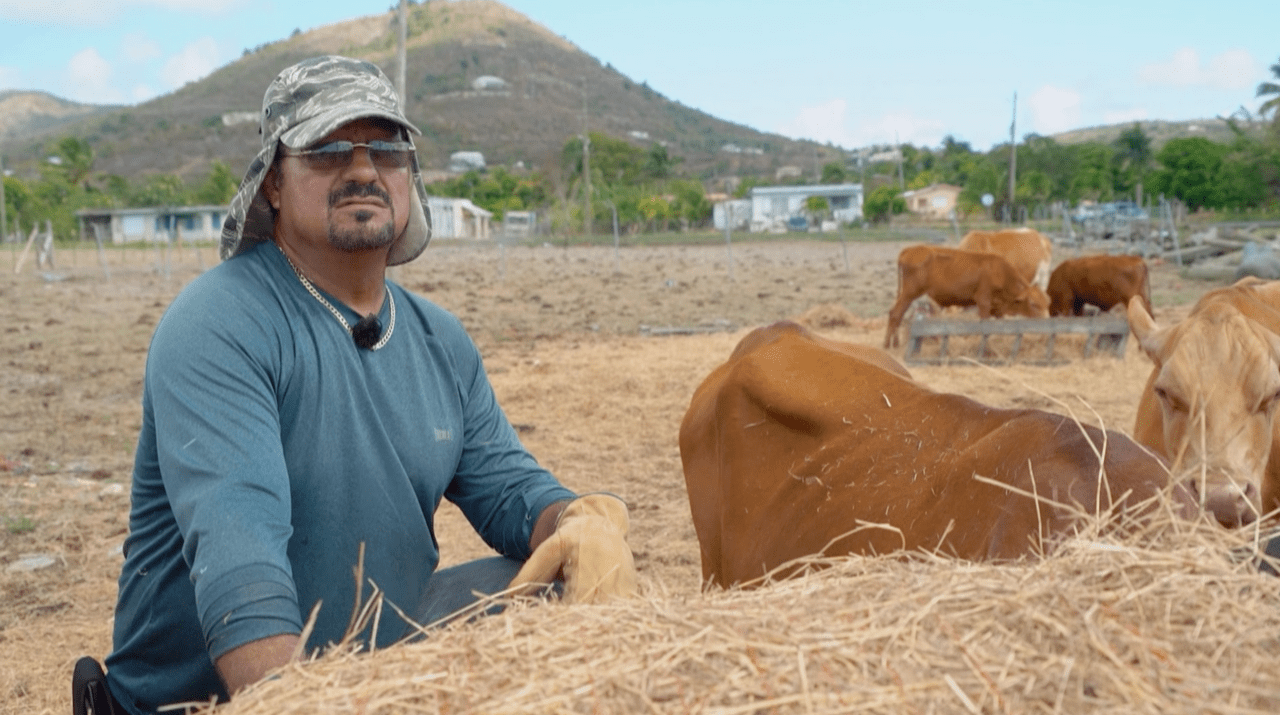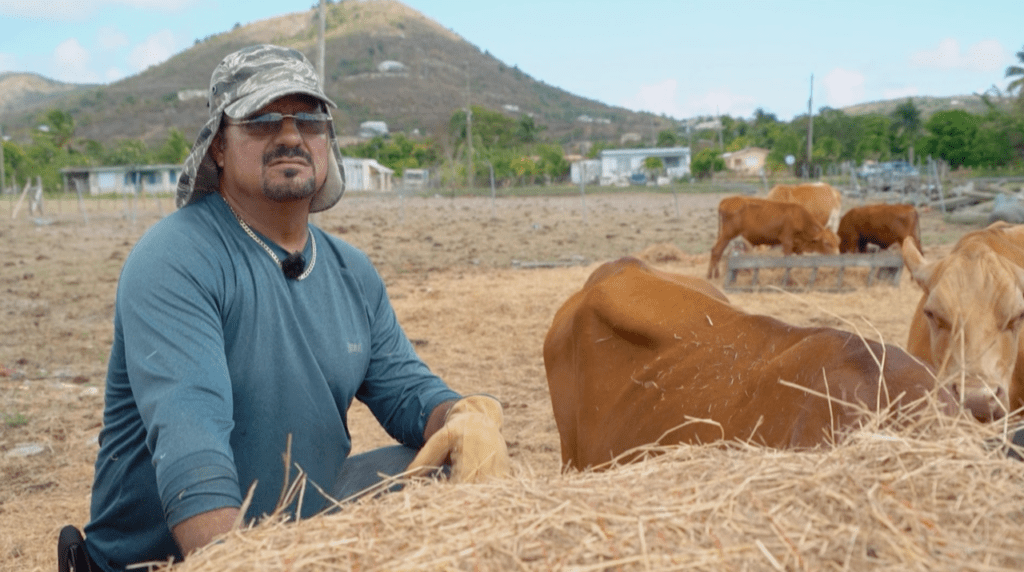 On camera with his cattle, Bermudez speaks of having to bury 14 cows in the aftermath of Hurricane Maria. He expresses alarm for the future of farming if climate change continues at its present rate.
"There wasn't a sense of people moaning," Brain said. "People were just getting on with life and repairing things, even though a lot of them had suffered quite badly." He saw no self-pity, just a matter-of-factness, he said.
This sturdiness of character comes across throughout the documentary as Brain visits with islanders and hears their stories. He features Imani Daniel and her elderly grandmother Hilda Daniel who weathered the storms together in a bunker on St. Thomas. (Imani helped found the St. Thomas Recovery Team.)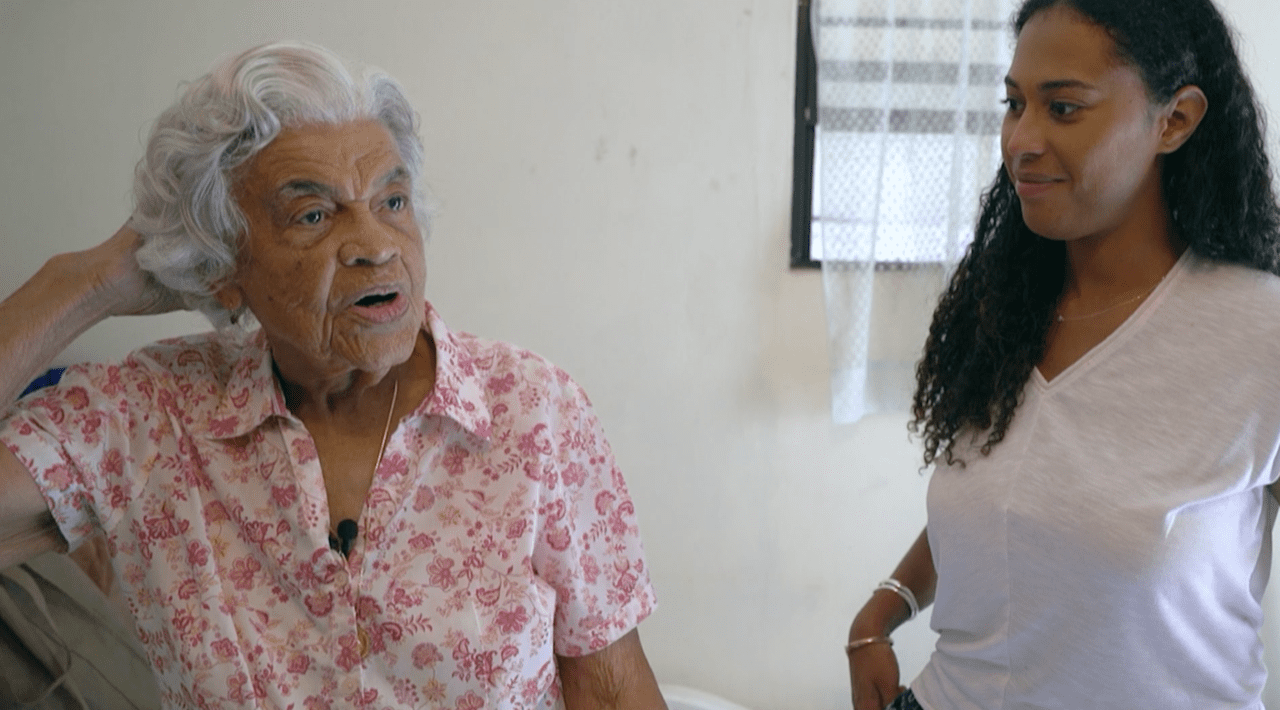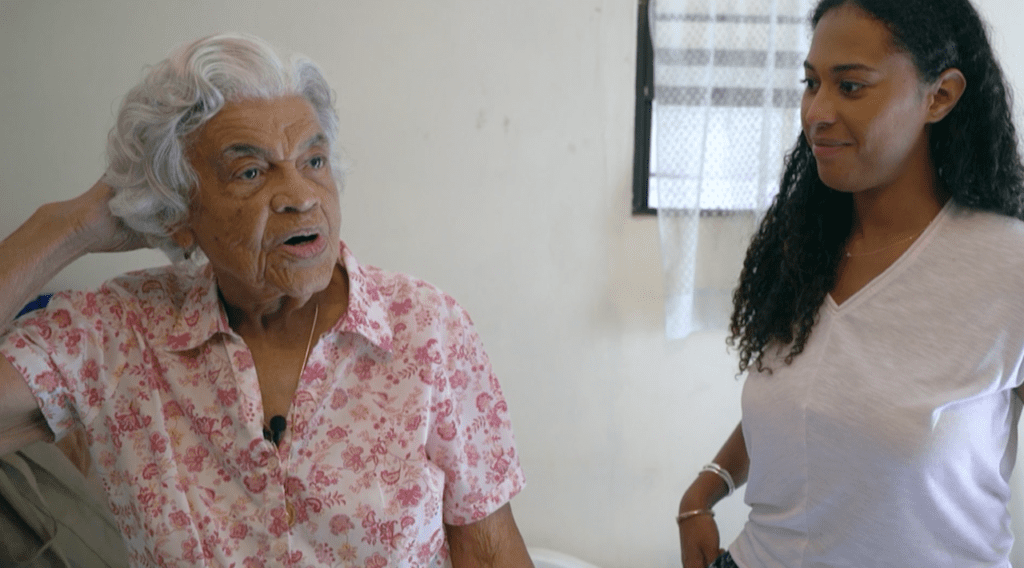 Jay Rollins, executive director of the St. Croix Long Term Recovery Group, drives down Centerline Road toward a job site and explains various impediments to recovery and the consequent distress among residents. "It's kind of a fight to make sure that we're still on the radar," he says in the documentary.
Director of Lutheran Disaster Response Chris Finch, on the work site, offers his take: "The next disaster always pushes the previous ones out of the picture, and we're small. The storm left us and hit Puerto Rico; Puerto Rico is so much a larger presence … we get lost."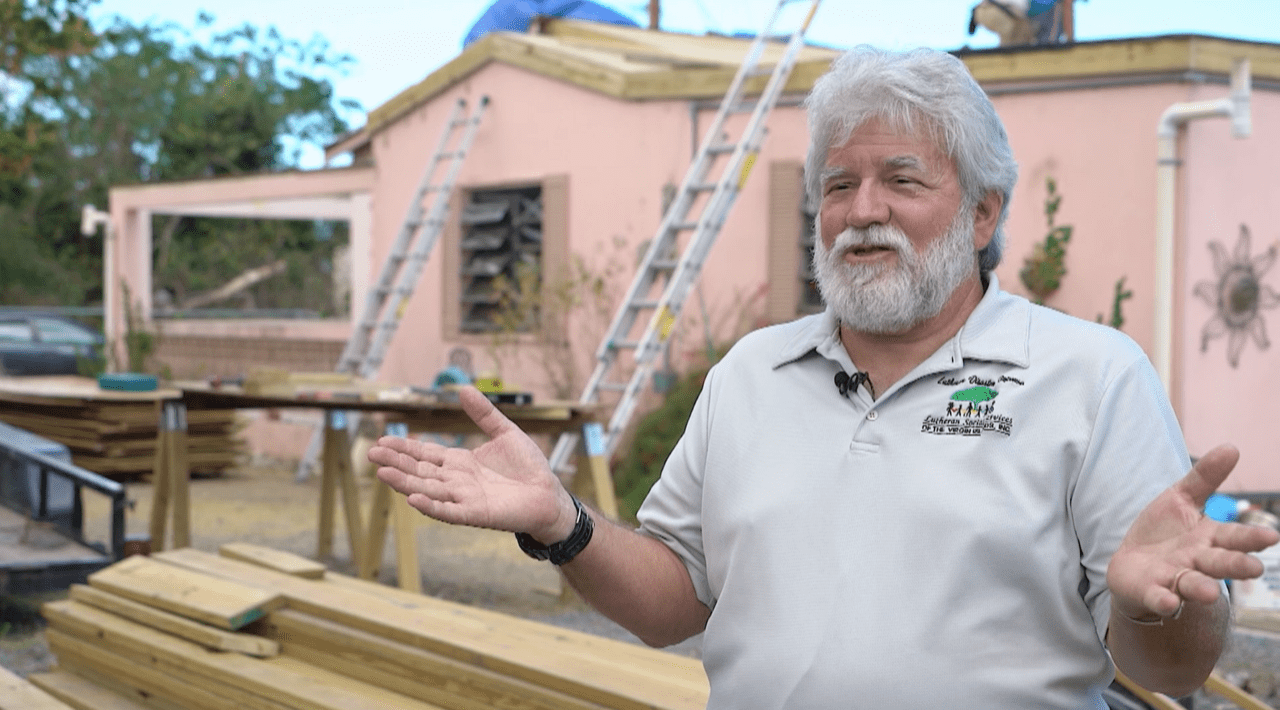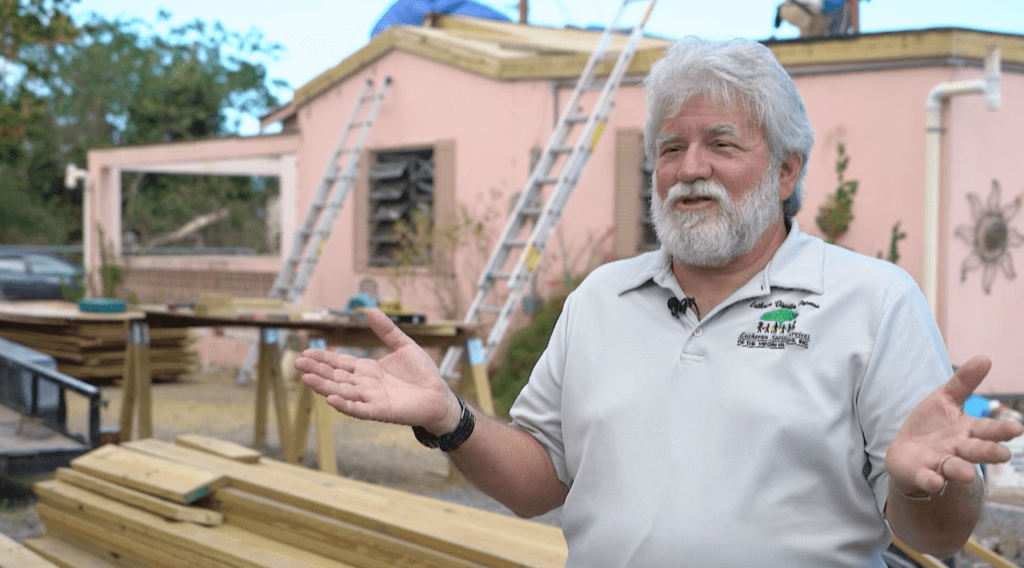 Brain includes footage of ragged FEMA tarps and homes without roofs, of islanders still waiting for relief, of devastation scenes "frozen in time" and of folks expressing angst should another hurricane hit. A woman and her therapist talked about storm-related PTSD.
The film crew did see improvement during their short visit.
"We could see progress before our eyes," he said. "But it was a shock that almost two years after the storms, there was still so much to be done. That just shows the power of hurricanes."
It was Brain's first trip to the Virgin Islands, and he marveled at the natural beauty despite storm damage. In the show, he calls the USVI "one of the pearls of the Caribbean."
"I think the most interesting fact was that the Virgin Islands had pretty much been ignored by the world. I don't think any of the national or international networks filmed it. All the attention was on Puerto Rico," Brain said. "The Virgin Islands suffered just as much as Puerto Rico and the mainland, but they hadn't gotten any attention at all."
Subsequent films in the "Another America" series feature the border towns of the United States, Pennsylvania Amish and African American Muslims.