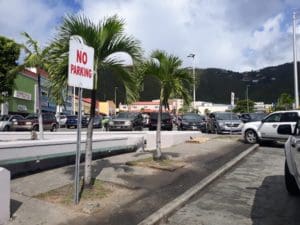 The Virgin Islands Police Department advises the motoring public that there will be no parking in the drop-off area adjacent to Kmart Lockhart Gardens. Recently, motorists have been using the drop-off area for parking, creating a hazardous situation for traffic on that roadway.
"No Parking" signs have been erected at the drop-off area by the Department of Public Works. Vehicles found parking in that area will be cited by VIPD officers. The public's cooperation is appreciated.
For more information, contact the Office of the Chief of Police at 340-715-5548 or the Office of the Police Commissioner at 340-715-5506.