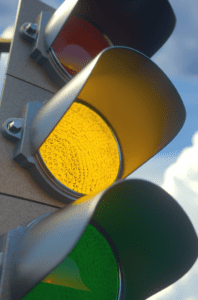 In continuing with traffic signals replacement, Island Roads Corporation will begin removing traffic lights on Tuesday, Dec. 3, on Forte Strade – by the old Fire Station on Veterans Drive. Motorists and pedestrians are urged to proceed with caution when traversing this area. The new traffic signals are scheduled to be installed by the end of December, according to a press release issued by the V.I. Department of Public Works.
Traffic signal replacements will include traffic controller cabinets, pedestrian signals, mast arms, poles, concrete foundations and traffic signals.
The cost of the project is $7,787,994.40.
The Main Street Enhancement Project at Main Street and Norre Gade on St. Thomas has been extended to Friday, Dec. 6. This phase will be a continuation of new waterline installation on Garden Street and Main Street, according to a press release from the V.I. Department of Public Works.
Detour paths: To access Garden Street, motorists traveling west on Norre Gade must turn left on Forte Strade, continue past Emancipation Garden, turn right onto Veterans Drive, then turn right onto Guttets Gade to Back Street. If traveling south on Garden Street, motorists must turn left onto Kongens Gade to access Norre Gade.
The cost of the project is $13,325,162.
Follow DPW on Facebook @usvidpw and @vitranusvi. People can also log on to www.dpw.vi.gov and www.vitranvi.com to stay abreast of all things V.I. Public Works.