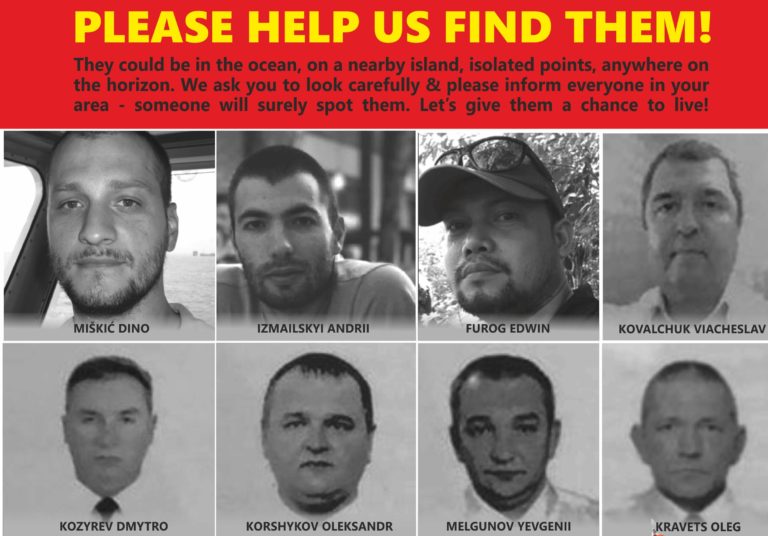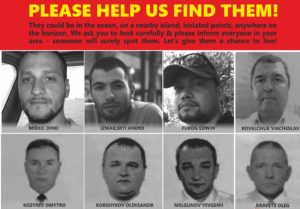 Dear Source:
We are addressing you in an exceptional and crisis situation on behalf of the families of missing seafarers from Croatia, the Philippines and Ukraine. The missing seafarers were on board the Bourbon Rhode ship, which sailed from Las Palmas towards Guyana under the French Bourbon Offshore company. The ship sank on Sept. 26 in the wake of Hurricane Lorenzo in the Atlantic Ocean.
At that moment, there were 14 crew members who were ready to evacuate and left the ship. They activated life rafts. The search for them lasted only a week and three crew members were rescued, three crew members were found dead and no one is looking for the remaining crew.
We have good reason to believe that they are in one of the three rafts that have not been found yet. They are equipped with food and water for about 3 months. We kindly ask you to help us find them – and we emphasize that the Atlantic Ocean currents are carrying the life rafts west towards the Caribbean Islands (WNW Set and Drift).
Life rafts current location / area coordinates as of 27.10
A) 19,5°N
050°W
B) 20,8°N
046°W
C) 19,3°N
042,5°W
D) 14,5°N
042,5°W
E) 14,0°N
048°W
Please join us and help in our search for a way to publish this text and poster. Somebody could spot and find them along that route described by coordinates. This is to support family and friends who are waiting for them to return to their homes.
Thank you for your great help!
Appreciated so much, family and friends of missing crew members