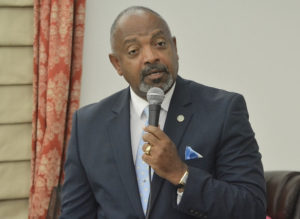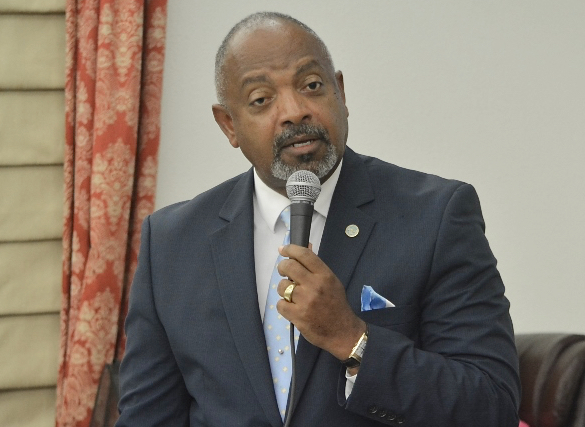 Lt. Gov. Tregenza A. Roach Esq., in his capacity as the Commissioner of Insurance and Ancillary Receiver of Real Legacy Assurance Company, has ordered the Virgin Islands Insurance Guaranty Association to pay outstanding Real Legacy claims, including replacement cost holdback claims. The commissioner has the authority to direct the association to pay these claims consistent with local law.
The order comes after a series of exchanges between the lieutenant governor and the association, during which time, differences in interpretation of applicable provisions of the insurance code were not resolved. Roach sought a resolution as to the best path forward for Real Legacy policyholders in the territory. The order is issued as per the Roach's statutory authority to regulate the Insurance Guaranty Association and enforce provisions of Title 22 of the Virgin Islands Code. The association has ten days to respond to the order.
"As the Commissioner of Insurance, I have the dual responsibility to regulate the insurance industry and to protect consumer interests. I do not believe that the association can summarily decide not to pay these claims when we have made a strong legal argument to the contrary. The association may believe that by taking such a position it is protecting the assets of the Guaranty Fund, but that is precisely why the fund exists — to protect consumers in the event of an insolvency of a company, and to relieve the uncertainty and anxieties of policyholders as a result of that insolvency," Roach said.
He further ordered, that a notice to all policyholders is required to inform them of their rights and the process of distribution that is being used for payment of claims. Denial of a claim must also be provided to policyholders in writing outlining the basis for the claim denial and the administrative process to appeal. A detailed report of the handling of claims must be submitted to Lt. Gov. Roach as commissioner of insurance.