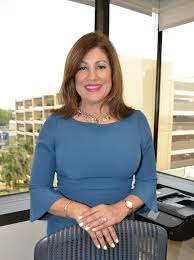 The U.S. Small Business Administration (SBA) has announced a 2019 Federal and State Technology (FAST) Partnership Program funding opportunity for organizations to execute state or regional programs that increase the number of Small Business Innovation Research and Small Business Technology Transfer award proposals. Applications for the grants are open now through June 28.
FAST is designed to stimulate economic development among small, high technology businesses through federally-funded innovation and research and development programs like the Small Business Innovation Research (SBIR) and Small Business Technology Transfer (STTR). The project and budget periods are for a 12-month period.
"We encourage state and local economic development agencies, as well as incubators, colleges, universities and other organizations in Puerto Rico and the U.S. Virgin Islands to submit proposals under the FAST partnership program to continue supporting high-growth, technology-driven firms in the Caribbean," said SBA District Director Yvette T. Collazo.
FAST currently provides $3 million in total funding (up to $125,000 per applicant) for outreach, financial support and technical assistance to next generation research and development-focused small businesses. The program places particular emphasis on helping women, socially/economically disadvantaged individuals, and applicants from underrepresented or rural areas to compete in the SBIR and STTR programs. Only one proposal is allowed per state, with an accompanying letter from a state's governor or equivalent.
Proposals will be evaluated by review panels. The SBA, the Department of Defense and the National Science Foundation will jointly review the recommendations from the panels and will make awards based on proposal merit. Varying levels of matching funds are required from each participating state and territory.
Prospective applicants are encouraged to refer to the Notice of Funding Opportunity, Synopsis, Grants.gov Instructions, and Terms & Conditions available on www.sbir.gov/about-fast.
For more information on SBA programs and services, visit www.sba.gov/pr.