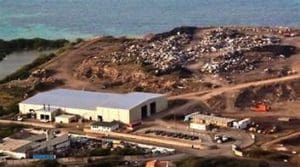 The Virgin Islands Waste Management Authority (VIWMA) Preserving Paradise team advises the community and solid waste haulers that scrap metal collection at the Bovoni Landfill is on hold effective immediately because the landfill is over capacity in its scrap metal area and cannot accept any additional metal at this time.
In the interim, maintenance of the scrap metal area will take place. This will help to maintain a well-organized and safer environment.
The authority will resume accepting scrap metal on Monday, June 3.
For more information, contact the Office of Communications Management at 513-4171 or email communications@viwma.org. Also, follow VIWMA on Facebook, LinkedIn and/or Twitter.