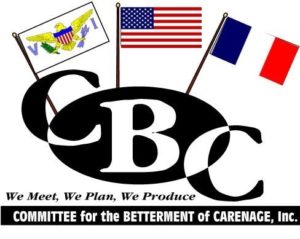 The Committee for the Betterment of Carenage (CBC) announces the return of the Kingfish Shootout on Sunday, June 2. Once again, a top prize of $2,000 awaits the angler who reels in the largest kingfish.
"After a one-year absence, CBC resumes the kingfish tournament. The shootout is part of an ongoing effort to build the tournament into a day of fun and merriment for the entire family. This one-day event provides anglers with an opportunity for fun on the water in competition for the big one as well as a land-based gathering for the whole family.
In addition, the tournament is named in the memory of Herman Richardson, who died earlier this year and had served as our weighmaster for a number of years," said Gail Danet Joseph, chairperson of the tournament.
The shootout event features fishing from early in the morning with a mandatory weigh-in by 1 p.m., at the Gustave Quetel Fishing Center. Once again, Offshore Marine returns as a banner sponsor along with Guardian Insurance. In addition to the top prize, a number of other prizes will be awarded in categories that include, but are not limited to: second and third largest kingfish, largest bonito, largest amberjack, largest mackerel, largest barracuda, best boat; best captain, best male and female anglers and best junior angler.
At the Gustave Quetel Fish House as each angler's catch is weighed in and recorded, there will food and drinks on sale. Winners of the tournament will be announced at 7 p.m., Sunday, June 16, as part of the Father's Day weekend celebration.
Tournament registration will take place at the Joseph Aubain Ballpark in Frenchtown between 6 p.m. and 9 p.m., Friday, May 31 and between 9 a.m. and 5 p.m., Saturday, June 1. The entry fee is $35 per angler.