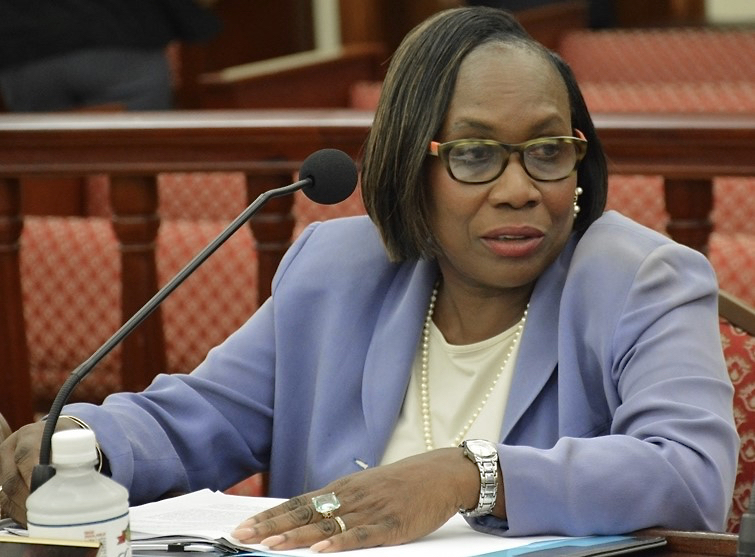 Two judicial nominees were approved Wednesday by members of the Committee on Rules and Judiciary and forwarded to the full Senate, but not before lawmakers grilled the nominees on the treatment of mentally ill people by the V.I. justice system.
Both Magistrate Jessica Gallivan and Judge Debra Watlington, whose reappointments by Gov. Albert Bryan Jr. to the Superior Court of the Virgin Islands were moved with a favorable recommendation to the full Senate, were questioned about how the mentally ill were treated by the courts.
Committee Chair Sen. Alicia Barnes said the territory has what amounts to a "mental health crisis."
Gallivan talked about how some of the mentally ill were treated in the Virgin Islands courts.
"It is not compassionate, it is probably unlawful, and it is a disservice to those who cannot help themselves."
She said it was a painful decision result because "we don't have an appropriate facility to house them when we arrest them."
This was not news to most senators. The absence of an appropriate facility had been brought up during hearings with the Department of Human Services and at other times.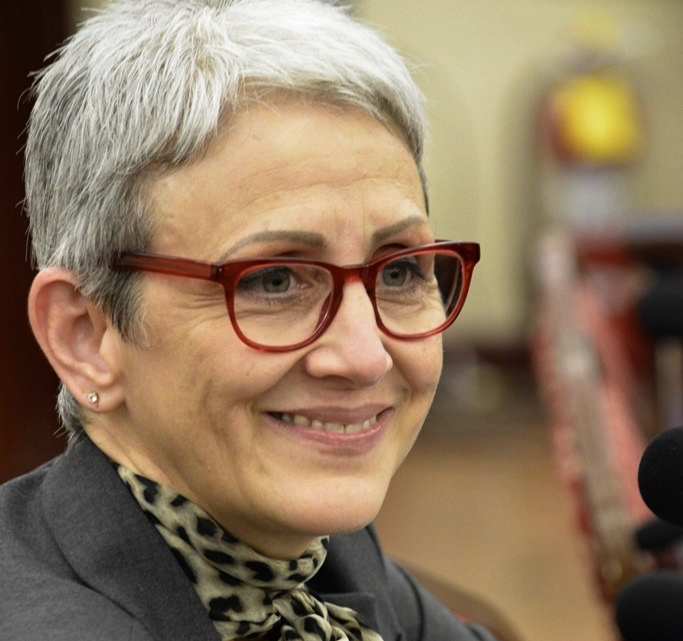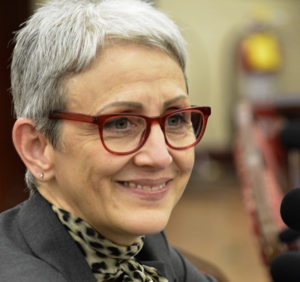 Watlington's language was not as strong but it was to the point.
"Needless to say our mental services are inadequate," she said.
According to Watlington, psychiatrists probably have not been interested in coming to work for the government because "the compensations is not attractive." She said when a mentally ill person is brought before the courts and no services can be found for the person they are often sent home until the problem occurs again.
Sen. Kenneth Gittens, a former police officer, said in many cases police officers feel their hands are tied. He cited incidents near a popular restaurant in La Reine. He said a person is often around the area exposing himself to strangers. Restaurant employees have quit calling the police, he said, because the police tell them there is nothing they can do about it. He asked what it must feel like for a parent taking a child to the restaurant, maybe because they got good grades, and see that.
Watlington said the government has been spending millions of dollars sending people off island for mental services.
Barnes said so far the government has only been "giving lip service to the issue."
The two judges were also asked about what they thought of the Youth Rehabilitation Center on St. Croix.
Gallivan said the facility was "appalling." She said its condition may be "dangerous to the health of the youths." Watlington said, with hesitation, the situation there had improved in one way. A couple decades ago there were no education facilities there but now it had a school.
Both judges emphasized that they were native Virgin Islanders and received their early education on the islands.
After graduating from the University of the Virgin Islands, Gallivan attended Southern Methodist University School of Law in Dallas. When she passed her V.I. Bar exam she began clerking for Judge Ishmael Meyers. There she learned about probate, divorce, juvenile delinquency, guardianship, and abuse and neglect cases, she said. It was there also that she had "a front-row seat to how judicial decisions were made."
One of her focuses in adjudicating cases will be to help youth, she told the committee members.
"There needs to be prevention activities such as substance abuse education and treatment, family counseling, youth mentoring, parenting education, educational support, youth sheltering, family planning services and a greater emphasis on education," the jurist said. For the larger population of youthful offenders, the response must be firm, but not a knee-jerk reaction that sees the youth necessarily incarcerated or isolated. Like abuse and neglect cases, the response from the family court judge must be thoughtful, multi-focused and timely."
Watlington started as legal counsel at the Virgin Islands Housing Authority in 1987. She represented the authority in litigation, contract and labor negotiations, arbitration and administrative matters. She was promoted to chief of staff with a role in management of federal programs, supervision of critical operational areas, and development of proposed legislation. After 15 years at the authority she became a staff attorney at the Office of the Territorial Public Defender, then became supervising attorney, and then Chief Public Defender.
She also wants to focus on youth and education. She quoted Frederick Douglas, "It is easier to build strong children than to repair broken men."
Education is crucial, she said.
"Unfortunately, for many, it is only when they come to court, that their education is emphasized."