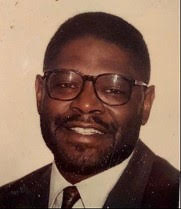 Benjamin A. Currence Esq. of St. Thomas, U.S. Virgin Islands, died on Feb. 25 at the age of 67.
He was predeceased by his father, Benjamin L. Currence; mother, Carrie Davidson Currence; and brother, Andrew Currence.
He is survived by three children: Ameera W. Currence, Christopher R. Currence and Kari E. Currence; and extended family members: Rosa Currence, Brooksetta Davidson, Kym Worthey and his great aunt, Corinne Cannon.
Ben, as he was affectionately known, possessed a Bachelor of Arts in Chemistry from East Carolina University in Greenville, N.C.; a Juris Doctor (cum laude) from North Carolina Central University; and an LLM in International Business Law from The London School of Economics and Political Science.
He was a staff attorney with the North Central Legal Assistance Program in Durham, N.C., before moving to the Virgin Islands in 1979. He was a staff attorney and managing attorney/director of litigation at Legal Services of the Virgin Islands before becoming an associate with Pallme & Mitchell on St. Thomas. He was then a managing partner of Mitchell & Currence before becoming, in 1989, a solo practitioner concentrating in international business, civil litigation, commercial, corporate, personal injury and bankruptcy matters.
Ben loved to read, travel, listen to music and enjoy the company of his many friends. He was most happy in the company of his three children. He will be missed.
The children and family thank the following people especially for the care and/or love shown during this difficult period: Continuum Care and staff, Sister Elizabeth Madir, Pastor John and Mrs. Josiah, Ben's closest friends: Martin and Vickie Lamkin, Judy Stevenson, LaMaurice Hunter, Deborah Butler, Phillip Washington Sr. and II, Louis Petersen, Savi and Gerald Horne, attorney Andrew L. Capdeville, attorney Sheena Conway, Fr. Christian Bruce, and attorney Eric Balaban, as well others too numerous to mention.
A memorial service and celebration of Ben's life will be held at 10:30 a.m., Thursday, March 28, at Shiloh Adventist Church in Tutu, St. Thomas.