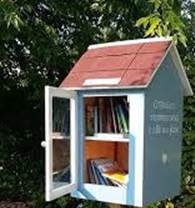 The First Little Free Library Installation will be held from 2-4:30 p.m., Tuesday, March 12. at the West Indian Company Limited Courtyard, adjacent to Smoking Rooster. There will be brief remarks at 4 p.m.
Students from the University of Alaska and Howard University will construct the first Little Free Library, a Department of Tourism Purpose in Paradise initiative that is in partnership with Princess Cruise Lines, the Community Foundation of the VI and My Brother's Workshop. The program goal is to inspire a love of reading, build community and spark creativity.
Other libraries are scheduled to be installed in Griffith Ballpark, Lockhart Shopping Center and other locations at a later date.