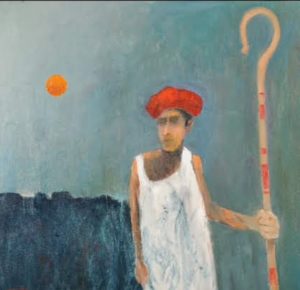 Mango Tango Gallery will open The Mel McCuddin Exhibition at a rum punch reception from 5:30-8:30 p.m. on Friday, March 1. The gallery will be filled with the display of 28 new oil paintings. They range in size from 52" by 48" to 11" by 14." Fans who specifically collect his smaller works will be pleased to be offered ten of these.
Beginning as an abstract expressionist, influenced greatly by De Kooning, Rothko and Pollack, McCuddin gradually moved to his present figurative expressionist style. Basically, each painting explores the human condition.
The signature McCuddin style comes from his signature technique, in which he pours, drips, rubs and wipes paint on a canvas. Once he has rubbed and wiped the painting, he looks for elements of a human or animal or bird. He likens this experience to finding images in the clouds. His uses his fingertips as often as he uses brushes. Sometimes, he will fancy a small object, dip it in paint, press it onto the canvas and then repeat the process.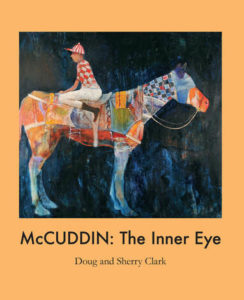 Gallery owner Jane Coombes said that, "While McCuddin is known as a figurative expressionist, the foundation of each paintings is the background. The figures seem to resonate with the viewer because they stand in front of a deftly constructed abstract painting."
The show also debuts a newly published book about the artist. "McCuddin: The Inner Eye" is almost 200 pages in length, and the cover features a painting called "Confusion at the Gate," which was sold by Mango Tango to McCuddin collectors Cynthiana and Bill Lightfoot of Washington, D.C.
The show continues for five weeks. For more information, call 777-3060.