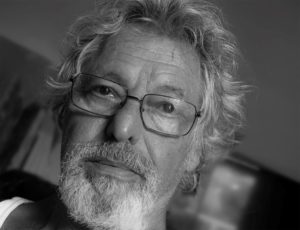 With work culled from his 50-year career, Steve Rockstein's multi-media exhibition, "We Don't Say Goodbye," will be held at Seven Minus Seven Gallery. It will be open to the public on two days: Saturday, Jan. 12, and Saturday, Jan. 19. Hours on both nights are 7 to 10 p.m. Private showings on the dates in between are available upon request.
"More than just another art show," said Rockstein, "it's a public farewell party to these islands that I love so much."
After calling St. Thomas home for more than four decades, the photographer, filmmaker and teacher is moving off island.
"The decision to leave St. Thomas was one of the most difficult choices I've ever had to make. I have had an incredible run here. Saying goodbye is painful. That's why the show is titled, 'We Don't Say Goodbye.'"
The need for quality health care, coupled with his family's departure following the hurricanes of 2017, made his path going forward clear. He and his wife, Leslie, are relocating to High Springs, Fla., just outside Gainesville.
"We found a beautiful house – in a hip little town – just half an hour from the kids and 20 minutes from the University Hospital."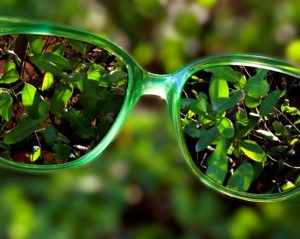 The exhibition will feature images from Rockstein's entire career – from his early N.Y.C. street-work and abstract period through his groundbreaking, three-dimensional PORTRAITS in INK project. His award-winning film, "SAND on the FLOOR," will have its final Virgin Islands screening at 8:30 p.m. on Jan. 19.
Although he has exhibited his work on all three U.S. Virgin Islands, it seems fitting that Rockstein's final show should be held at seven minus seven.
"Seven Minus Seven is proud to be hosting 'We Don't Say Goodbye,'" said Clay Jones, the gallery's tradition-busting director and conceptual artist.
"The show is the culmination of a successful relationship between two artists – with all the give and take, and ups and downs of a true collaborative partnership."
"Clay has been in my corner since day one," Rockstein said.
"We met 10 years ago, and I saw in him my complete opposite, and therefore a perfect match for a friend and collaborator.
"In a community obsessed with elections, hurricanes and carnivals, Seven Minus Seven has held true its vision of presenting cutting-edge artists, serving the community with outreach work and providing a center for free-thinking creativity.
"I think his efforts to foster and nourish an alternative art scene here have been under-appreciated. So far."
Each night has something special. On Jan. 12, Tommy August and Mimi de Seda, of the Rum Syndicate, will perform acoustic sets.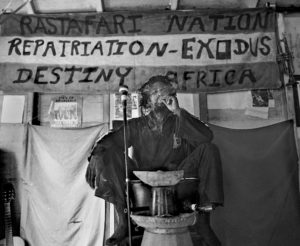 And on Jan. 19, "SAND on the FLOOR" will screen at 8:30 p.m. The film, which centers around life in the ancient St. Thomas Synagogue, has screened at film festivals in Hollywood, N.Y.C., Miami, Philadelphia, Toronto and Israel. It won Best Director award at the Spiritual Vibe Film Festival and was nominated for Best Documentary at the New Hope Film Festival.
Admission is free. All work will be on sale; so, it's a final opportunity to purchase one of Rockstein's prints or DVDs of "Sand on the Floor."