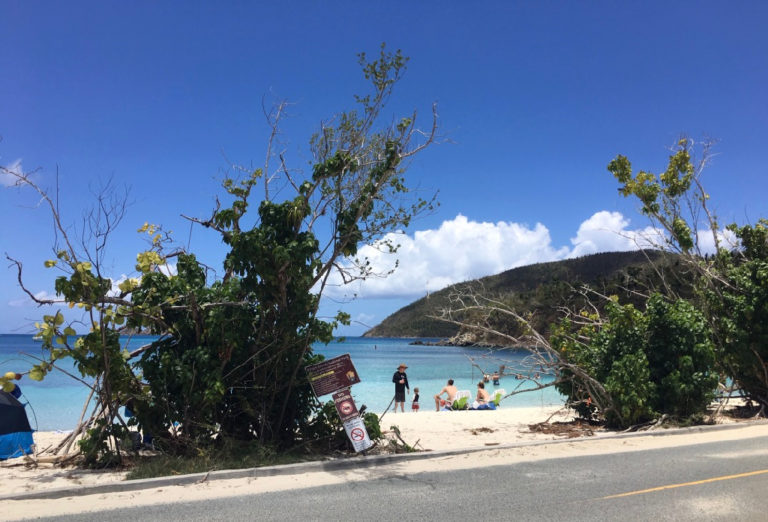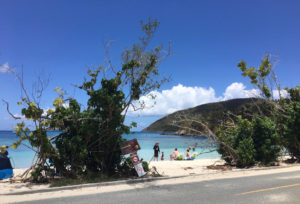 Law enforcement officials are urging St. John beachgoers to take extra precautions with their valuables following a spate of thefts this past weekend.
Rick Gupman, chief ranger for the Virgin Islands National Park, confirmed that the park received eight reports of thefts on Friday and Saturday. In some cases, items were stolen from beaches; in other incidents, thieves smashed windows of parked vehicles and removed valuables including wallets, cameras, and backpacks.
"I strongly encourage park users to leave their valuables at home," Gupman said. "If you have to carry something like a cell phone with you, hide it in your car, or take it to the beach and introduce yourself to your beach neighbors and see if they can watch your things while you go in the water."
A posting on a popular Facebook page for St. John residents said 11 thefts had occurred at beaches including Cinnamon, Francis, and Trunk.
One posting stated, "Avoid St. John. It's a crime ridden island!!! Parked the car at the ruin by the Francis Bay to take some pictures. Within 5 mins, a silver SUV rushed down the hill, smashed the window of our car, grabbed the two daypacks inside and took off."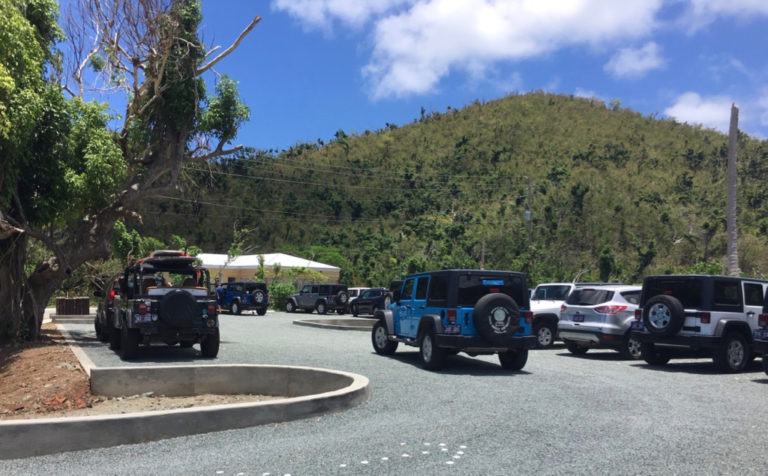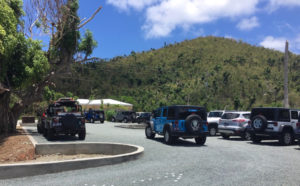 The Virgin Islands Police Department and the National Park Service have stepped up patrols following the reports, according to Gupman. The V.I. National Park is bringing in extra officers to supplement the staff over the holidays.
"One [officer] is due on Friday, pending the possible Federal Government shutdown," he said.
If the thefts continue, the park will request more assistance from some neighboring parks, such as San Juan National Historic Park, Gupman added.
Last August, beachgoers reported a series of thefts and "smash and grab" incidents at some Northshore beach parking lots.
"It's definitely cyclical," Gupman said. "We get a series of crimes, then nothing for a while, probably in response to our stepping up patrols.
One St. John resident said she left her car unlocked, hoping to avoid a broken window if thieves targeted her car.