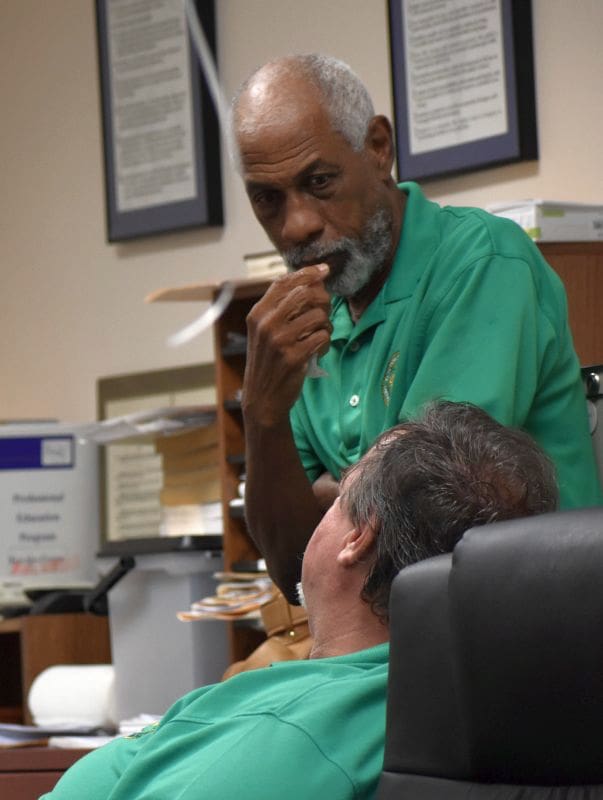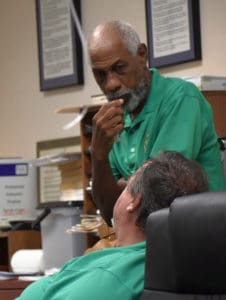 Attorney General Claude Walker on Tuesday filed a request for a temporary restraining order to stop the Board of Elections from registering new voters before the Nov. 20 runoff, but the board's chairman said Tuesday night that until a court rules, registration will continue.
In a statement sent to the Source Tuesday night, Walker said V.I. election laws "make it clear" that voter registration cannot be conducted 30 days before or five days after a general election.
"Therefore, the board cannot legally register new voters today (Tuesday) for an election to be held within four days," he added. "Despite my advice to the board, today we learned that a few members intend to proceed with registration of new voters in the St. Thomas-St. John district. However, to comply with law, the Board of Elections needs sufficient time, as prescribed by law, to review each and every new voter application for eligibility to maintain the utmost integrity of the runoff election."
Walker said that continuing to register voters now, before early voting starts on Saturday, could "unintentionally turn this registration drive into one big fraud magnet, whereby a caravan of ineligible voters" could turn up at elections offices on St. Thomas and St. John.
The request for a temporary restraining order, filed in V.I. Superior Court, gives Elections Board Chairman Arturo Watlington, Jr. 21 days to respond, and when called Tuesday night, members appeared to be in a meeting with legal counsel.
Speaking after that meeting, Watlington was also clear.
"If a court grants the TRO, then we will have to comply with it. Until we are prohibited, the board voted to conduct registration and those who agreed to do so, will do so. If a cease-and-desist is issued, then we will have a hearing, but I haven't seen anything as of yet," he said by phone.
Currently, the St. Croix contingent of the board has not been conducting voter registration and while St. Thomas-St. John has, one of its members said Monday that he is in agreement with the attorney general.
"It sounds like Attorney Walker's reading of the law has merit and makes sense," Robert "Max" Schanfarber said in a phone call with the Source. "The runoff is a continuation of the general election and to have just four days to vet the voters, it just doesn't seem proper to me."