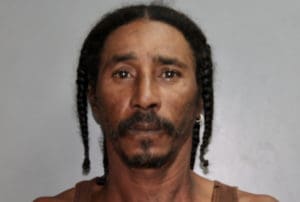 The V.I. Police Department on Tuesday arrested 49-year-old Julio Lopez Jr. and arrested him on domestic violence charges.
According to the police at 8:57 a.m. Tuesday a woman, whose name was not released by the VIPD, requested police assistance with a male acquaintance. She told that he came to her home in Kingshill on St. Croix and an argument ensued, during which he punched her in the face and choked her. She said there is a permanent restraining order against the man.
At around 10:19 a.m. Tuesday members of the Criminal Investigation Bureau domestic-violence unit arrested Lopez and charged him with second-degree assault/domestic violence and simple assault and battery/domestic violence.
No bail was set, based on the territory's domestic violence statute. Lopez was remanded to the Bureau of Corrections.