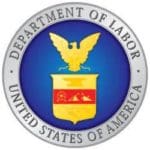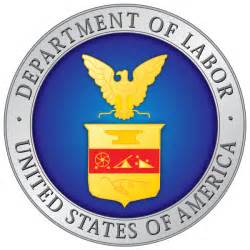 In the year since hurricanes Irma and Maria struck Puerto Rico and the U.S. Virgin Islands, the U.S. Department of Labor's Wage and Hour Division (WHD) has recovered $14,337,657 in unpaid wages for 7,761 employees engaged in recovery work in these territories. WHD has also undertaken significant outreach activities to educate employers and employees about compliance with federal wage laws as part of its ongoing hurricane response efforts.
Following the hurricanes, WHD began a broad-based education and enforcement initiative providing information to employers and workers via social media, and by conducting outreach. Investigations focused on compliance during short-term emergency response operations funded through the Federal Emergency Management Agency (FEMA) to ensure employers were aware of their responsibilities and employees were paid.
The investigations examined coverage under an employer's compliance with the Service Contract Act (SCA), Contract Work Hours and Safety Standards Act (CWHSSA), Davis Bacon and Related Acts (DBRA), and the Fair Labor Standards Act (FLSA).
WHD investigators found violations that included non-payment of wages, minimum wage and overtime violations resulting from employees being misclassified as independent contractors, and failure to pay required health and welfare benefits under the SCA.
WHD has conducted more than 60 outreach events; signed memorandums of understanding (MOUs) with Puerto Rico's Department of Labor and its Office of the Comptroller to better coordinate enforcement and outreach efforts; and hosted a prevailing wage seminar to educate contractors, government agencies, and other stakeholders about compliance with applicable laws.
The agency will continue its efforts in Fiscal Year 2019 as the focus shifts from disaster response to long-term recovery. This will include outreach to non-federal agencies that will oversee the expenditure of Community Development Block Grants in public works projects.
"The U.S. Department of Labor continues its commitment to the recovery of Puerto Rico and the U.S. Virgin Islands to ensure that employees performing hurricane recovery work receive the wages and benefits they have legally earned and that employers adhere to the law," said Wage and Hour Regional Administrator Mark Watson Jr.
"Our combination of enforcement, education and outreach provides employers and employees with the information and the tools they need not only to identify and rectify violations but to prevent them from occurring in the first place," said Wage and Hour Division Caribbean District Director Jose R. Vazquez. "Our efforts ensure employees are paid what they have earned."
Employees, employers, stakeholders and other interested parties who wish to obtain compliance information, meet with a Wage and Hour representative, have their questions or concerns addressed, or file a complaint, should contact WHD's Caribbean District Office at 787-775-1947 or 1-866-4-USWAGE, or by email. All contacts are confidential.