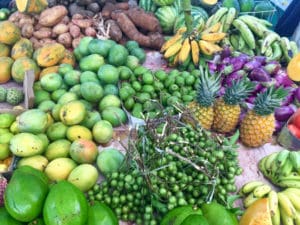 Government Retirees United for Fairness (GRUFF) has scheduled a government retirees' fresh fruit and vegetable produce giveaway to be held between 10 a.m. and noon, Saturday, Sept. 22, at the Frenchtown Community Center.
The event is being sponsored by the V.I. Government Employees Service Commission Health Insurance Board and United Healthcare Insurance, which is partnering with GRUFF and Greenridge Guaveberry Farms.
To be eligible to receive a bag of produce, a person must be a V.I. government retiree age 65 years or older, and must present a United Healthcare Insurance card and a picture ID. Only one bag is available per person. GRUFF also encourages all V.I. government retirees over 65 years old, regardless of income level, to participate.
It is first come, first served. If there are any questions, contact: Lori Anderson at 776-4596 or Barbara Isaac at 777-4556.