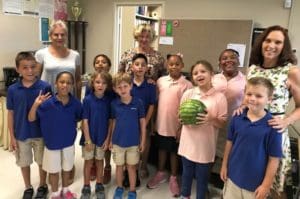 Liz Morrison, head of school and Jason Brown, the new director of the Upper School, spoke in a morning assembly about "responsibility," which is the Antilles School's theme for the year. A new rotating schedule, revised technology policies and added privileges not only gives the 9th through 12th graders the opportunity to prepare for the realities of college life, but it also pushes them to evaluate their choices daily.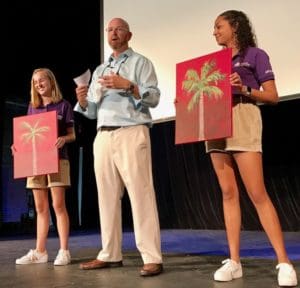 "If we as educators are going to teach responsibility, we have to start by giving our students more responsibility and trust," Morrison said. "You have to give them the freedom to make choices for themselves and guide them through the process of doing that — and, part of that is also understanding consequences."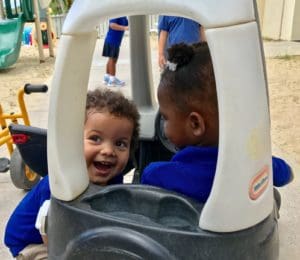 Kathleen McElligott's second graders headed off on their annual watermelon scavenger hunt around 8:15 a.m. By planting clues around campus, the teacher gave her students the chance to thoroughly explore the main offices and buildings, along with the people in them. Finding the watermelon each year in the Lower School teachers' lounge is always an added bonus!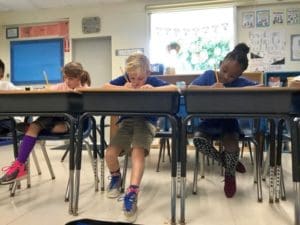 There's nothing like starting the year together – and Monday, our Class of 2019 showed unity (and school spirit) by donning their one-of-a-kind senior shirts. These classmates have spent the past week decorating their senior area to match.