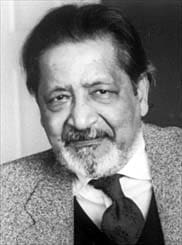 Dear Source:
As a member of the African Diaspora, born in the West Indians, I was forced to read "A house for Mr. Biswas," a novel by VS Naipaul. It is considered his masterpiece. It tells the tragicomic story of the search for independence and identity of a Brahmin Indian living in colonial Trinidad.
In all of Naipaul's 32 novels and non-fiction, Mr. Biswas was the only one that I have ever read; and that was because it was required reading from a Caribbean perspective. For me, Naipaul was a contradiction. I never knew what to think of him—a Trinidadian, an Indian or a pretentious Englishman? I felt over the years that, the man whom many considered "the greatest prose writer in the English language of the last 60 years," insulted me as a West Indian of African descent. Was he a great writer? Absolutely!
Vida (Vidiadhar) Suraiprasad Naipaul was born in the small town of Chaguanas, Trinidad on August 17, 1932, from descendants of indentured laborers shipped from India following the abolition of slavery in the Caribbean. He went to the prestigious Queen's Royal College, Trinidad and after winning a government scholarship, the University College, Oxford, England.
He is considered a Trinidadian-born British writer. The Swedish Academy Committee said, "His authority as a narrator is grounded in the memory of what others have forgotten, the history of the vanquished."
On a return trip to his land of birth, he urged his fellow countrymen and women to shrug off the notions of Indian and Africans and concentrate on being "Trinidadians. His works have become required reading in many schools within the developing world. It is said that his writings dealt with the cultural confusion of the third world. In 1990 he was knighted by Queen Elizabeth II.
According to Amit Chaudhuri, the novelist and literary critic, writing in the Guardian, "Naipaul 's native island, the former British colony of Trinidad, with its extraordinary meeting of peoples and cultures, was his seedbed. Long after he decided he would never live in Trinidad and Tobago, he could still say: 'From the writing point of view, this land is pure gold … Pure, pure gold.' Trinidad made and haunted the writer, and the evidence is in many of his books.
It is said that his fellow West Indians began having difficulties with Naipaul early in his career. He was accused of writing "castrated satire" such as, "history is built around achievement and creation, and nothing was ever created in the West Indies." This they claimed, "has been held unforgivingly as proof that he was anti-West Indian. He has been accused of racial prejudice against people of African origin, for saying that Africa has no future, and for presenting women negatively."
Derek Walcott, the Nobel Prize-winning poet from St. Lucia, expressed his anger at what he sees as Naipaul's rejection of his Caribbean heritage to gain acceptance from the British literary establishment in a poem entitled, "Mongoose." He was angry that Naipaul, whose ancestors were Indian laborers who moved to Trinidad in the 19th century, thanked Britain and India in his Nobel acceptance speech, but not the country of his birth.
In 2001 Naipaul received the Nobel Prize in Literature. The Swedish Academy praised his work 'for having united perceptive and incorruptible scrutiny in works that compel us to see the presence of suppressed histories." In 1993 he was awarded the David Cohen British Literature Prize by the Arts Council of England. His first novel set in England "Mr. Stone and the Knights Companion" (1963) won the Hawthornden Prize. His book, "In a Free State, won Britain's Booker Prize (1971). He holds honoree doctorates from Cambridge University, Columbia University in New York, and universities of London and Oxford
Although I am not an admirer of Mr. Biswas, his legacy will live on. He died on August 11, 2018, at his home in London.
Winston Nugent, St. Croix