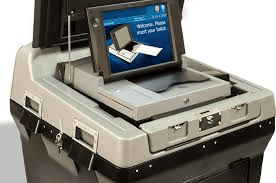 The Board of Elections will be conducting testing of the Express Vote and DS200 Voting Machines at 5 p.m., Friday, July 27. These machines will be utilized on Election Day.
The testing will be held Election System of the Virgin Islands Offices on St. Croix and St. Thomas:
ESVI St. Croix Office – Sunny Isle Annex Unit 4, 93A
ESVI St. Thomas Office – Lockhart Gardens Shopping Center (above Banco Popular)
Members of the public and media are invited to witness the process. The 2018 Primary Election is scheduled for Saturday, Aug. 4.
For more information, call the St. Croix Elections Office at 773-1021 or the St. Thomas Elections System at 774-3107.