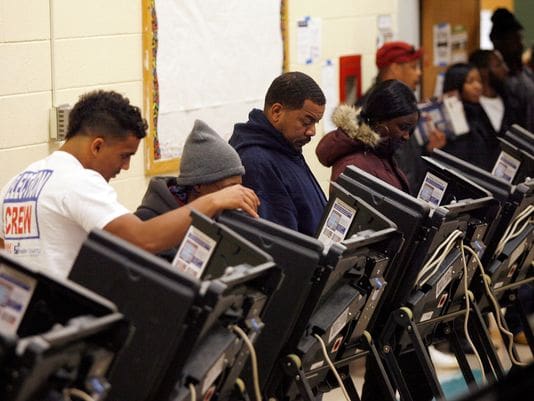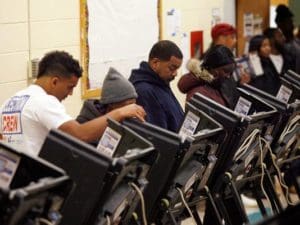 The Board of Elections is requesting candidates in the 2018 Primary Election to submit a list of names for poll watchers and specify the polling place to which the poll watcher will be assigned. A candidate may only appoint two watchers in each polling place.
A list of polling places in the District of St. Croix and District of St. Thomas-St. John is given below. Only territorial candidates (Gubernatorial, Senatorial-at-Large and Territorial Committee-at-Large) can submit listings for both districts.
Candidates must submit their appointed poll watchers listing, no later than Friday, July 20, 2018, to Terrell Alexandre, acting deputy supervisor (District of St. Croix), via email: Terrell.alexandre@boel.vi.gov or in the St. Thomas-St. John District to Claudette Georges. temporary administrative assistant, via email: cageorges58@yahoo.com.
For further clarification regarding this notice, contact either Terrell Alexandre at Terrell.alexandre@boel.vi.gov or via phone at 773-1021 or Claudette Georges at cageorges58@yahoo.com or via phone at 774-3107.
PUBLIC NOTICE OF POLLING PLACES
2018 Primary Election Consolidated Listing of Polling Places In St. Croix District
David Canegata Recreation Center will serve:
1. Florence Williams Public Library
2. Pearl B. Larsen Elementary School
Juanita Gardine Elementary School will serve:
1. Elena Christian Jr. High School (Princesse)
2. John F. Kennedy Project Center
3. Juanita Gardine Elementary School
Ricardo Richards Elementary School will serve:
1. Lew Muckle Elementary School
2. Ricardo Richards Elementary School
St. Croix Educational Complex will serve:
1. St. Croix Educational Complex
2. Alfredo Andrews Elementary School
3. Eulalie R. Rivera Elementary School
4. Evelyn M. Williams Elementary School
Claude O. Markoe Elementary School will serve:
1. Claude O. Markoe Elementary School
2. Alexander Henderson Elementary School
TEL: 773-1021 / 774-3107 · FAX: 773-4523 / 776-2391
2018 Primary Election Consolidated Listing of Polling Sites in St. Thomas-St. John District
Charles W. Turnbull Library will serve:
1. Ivanna Eudora Kean High School
2. Joseph Gomez Elementary School
3. Bertha C. Boschulte Middle School
4. Charles W. Turnbull Library
Lockhart Elementary School will serve:
1. Charlotte Amalie H.S. Gymnasium
2. Oswald Harris Court Center
3. Winston Raymo Recreational Center
4. Joseph Sibilly Elementary School
University of the Virgin Islands Sports & Fitness Center will serve:
1. Ulla Muller Elementary School (last names A-L)
2. Ulla Muller Elementary School (last names M-Z)
3. Gladys Abraham Elementary School
4. Addelita Cancryn Junior High School
Julius Sprauve School (St. John) will serve:
1. Guy Benjamin Elementary School
2. Julius Sprauve Elementary School
TEL: 773-1021 / 774-3107 · FAX: 773-4523 / 776-2391