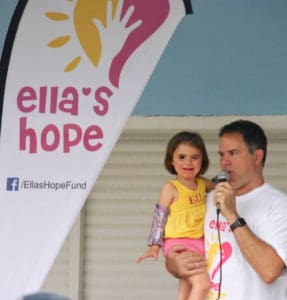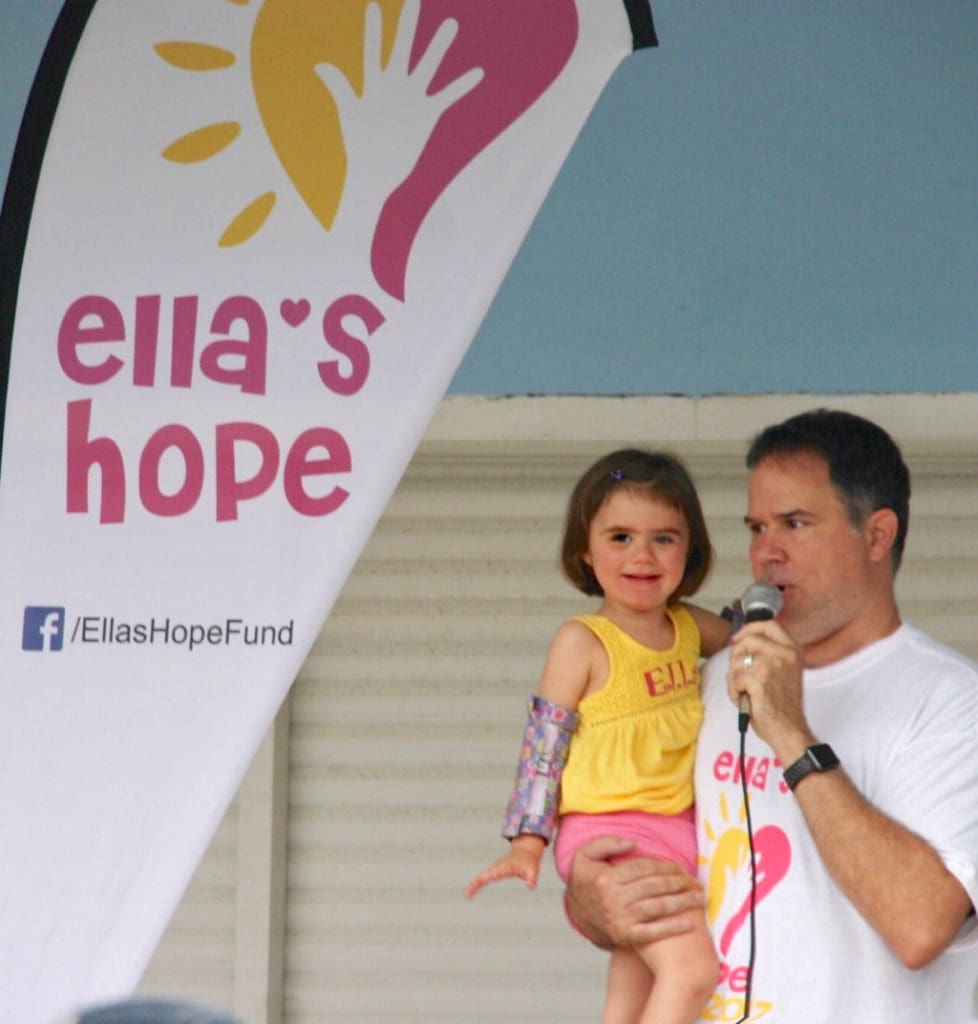 The population of the U.S. Virgin Islands living with Rett Syndrome is 1. Imagine the symptoms of autism, cerebral palsy, Parkinson's, epilepsy and anxiety disorder — all in one little girl.
Ella Gaspard is a 4-year-old girl, born in the Virgin Islands and battling with a very rare lifelong, severe neurological condition that primarily affects little girls, Rett Syndrome.
On Saturday, July 21, there will be a 5K walk/run to raise awareness for Rett Syndrome. Ella's parents are asking the community to join them. The walk/run will begin at Port of Sale Mall by First Bank. Pre-registration will begin at 6:30 a.m., and the start of the walk will be 7:30 a.m.
Ella is unable to walk up steps without assistance; she has lost her ability to speak and all motor skills in both her hands; she is on daily seizure medication but hyperventilates most of the day, she now needs 24-hour care. In February of 2018, Ella was admitted to the Texas Children's Hospital with gastric volvulus, (twisting of the stomach) and had emergency surgery. She was in hospital for over two weeks.
"Ella is a very strong-willed child and has so much courage for someone so small, and she inspires me every day to do great things to help others," said her mother, Lauren Gaspard. The doctors say that within these very short years, Ella may lose her ability to walk, like the majority of little girls with Rett Syndrome.
"We will never hear our daughter say 'I love you, Mommy' or 'Merry Christmas, Daddy," said Ella's father, Shaine Gaspard, "but we are hopeful that someday, we can find a cure to allow our daughter to have all the comforts of a normal life."
He said, "Awareness is more than a T-shirt or the color of a wristband – it's educating yourself, your children and your community about why the little girl with Rett Syndrome is a little different than other children. Awareness is acceptance, it's faith, it's persistence and it's heartbreaking, but it is also celebrating her next milestone with others."
"Becoming advocates for awareness and a cure for Rett Syndrome has been at the forefront of our minds since we heard about our daughter's diagnoses in January of this 2017," said Lauren Gaspard. "We just cannot sit back and let others do it for us. That's just not the type of parents that we are. Ella's Hope is about love, understanding and hope that there one day will be a cure for Ella and other little girls like her. Ella's Hope has made this journey of sadness have a light of happiness."
Online payment is available on www.ellas-hope.org/donate or, alternatively, people can sign up on the day of the race. Admission is $20 for adults and $10 for children. One hundred percent of the money raised will go to fund research for a cure. Those who cannot join in the walk/run can donate online.