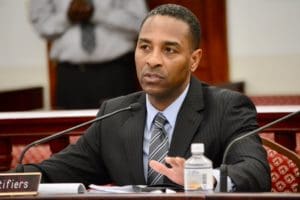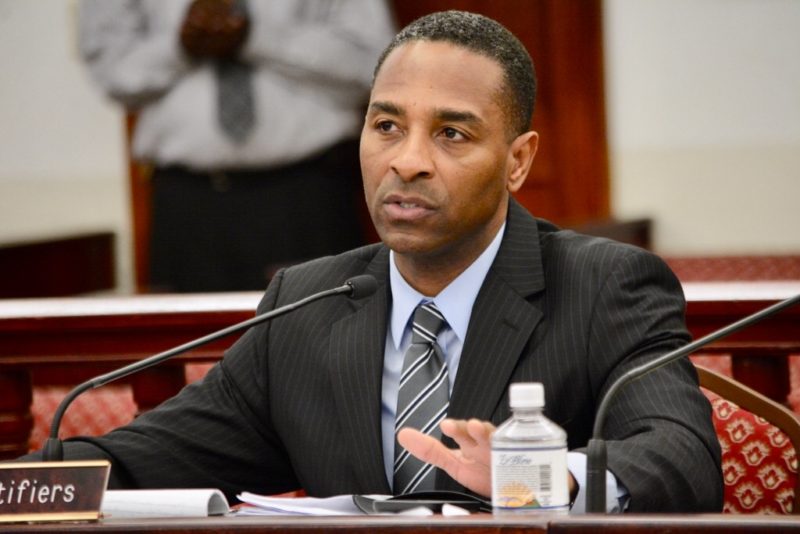 It's becoming a "disturbing trend" to see images of accident or homicide victims posted on social media and Attorney General Claude Walker had a clear message Tuesday to residents he said are infiltrating crime scenes to snap the pics: stop now or you could be arrested.
An increase in the number of complaints coming into the Justice Department pushed Walker and Dr. Francisco Landron, the territorial medical examiner, to call Tuesday's impromptu press conference and make a public appeal.
"It's on our radar," Walker said, and when asked what the next step in the process could be, he added that his office does have legal options they can pursue, including charging perpetrators with obstruction of justice or a possible cybercrime.
Along with damaging evidence, Walker said stepping into a crime scene "just to take a photo of a dead body" is immoral.
"We do not play with the dead and treat images of dead humans as a source of entertainment," he said. "Such conduct is contrary to the societal rules of appropriate behavior … and I am disappointed to learn that this trend continues. It's sick and disgusting and demonstrates a total lack of respect for the dead and their families."
So far, public deaths have been the attraction for these unauthorized photographers, such as car accidents or murders at which bodies have been left out in the open. In most cases, the photos are taken by passerby, but Walker said a growing concern is the involvement of local first responders, who are called to the scene and responsible for protecting its integrity or attending to the victim.
At any crime scene, the only photos used in an investigation are taken by a responding forensic technician and Landron explained those shots are only used before an autopsy or when specifically requested by the medical examiner. No other photos are needed and Walker said anyone inclined to pull out their cell phones, take more and send them to friends and family are doing so for entertainment purposes, or because of a "some kind of morbid fascination." They need to stop, he said.
"It's gotten to the point where this is a concern and I personally have received complaints from members of the public where a friend or family member has died, and people are just showing up to take pictures without even offering a prayer," Walker said. "One victim, for example, had not even died, was in tremendous pain, and there were people on phones taking pictures of him, not even offering help. How would you feel if you were a friend of family member seeing this, or even hearing about a death for the first time on social media?"
Landron, who said he also "condemned" the practice, added that beside being "dehumanizing, shameful and hurtful to families," stepping into a crime scene to take a photo could ultimately jeopardize an investigation.
"It means people are going within the perimeter of the crime scene and maybe introducing evidence, getting rid of evidence inadvertently or on purpose, and that will ultimately impact the investigation itself," he said. "It has to stop."