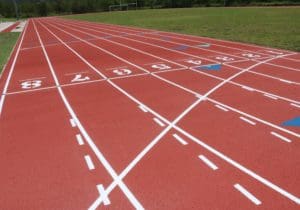 The Virgin Islands Track and Field Federation (VITFF) will host the Virgin Islands National Track and Field Championships from 9 a.m. to 3 p.m., Saturday, June 16, at the St. Croix Educational High School Complex track and field.
The competition is open to male and female athletes, and there will be age-group events in the following categories: Under 11, Under 13, Under 15, Under 17, Under 20, 20 to 34 (Open), 35 and older (Masters 4-year divisions). The age is determined by how old a person will be on Dec. 31, 2018.
Athletes will be competing in: 3000m, 800m, 100m, 400m, 1 mile, 200m, 1 mile walk and shot put. This competition is free of charge.
Registration: individual athletes, clubs, schools are required to register by 5 p.m., Wednesday, June 13; confirmation of participation is one hour before the start of the event. The final schedule of the day's events will be announced on competition day.
To register, logon to: http://virginislandspace.org/vitff.html and download the registration form.
Return the registration form via email: [email protected] by 5 p.m., Wednesday, June 13.
For more information call 643-2557 or email: [email protected] or [email protected]