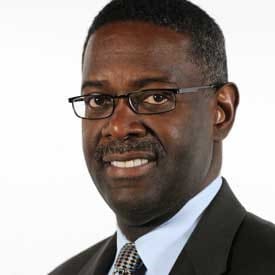 On March 1, Savoy Magazine issued its 100 Most Influential Blacks in Corporate America. Coincidentally, Erwin Raphael and Lynton Scotland, two of the selected business executives, were both born on the Caribbean island of Dominica and grew up on St. Croix, U.S. Virgin Islands.
Lynton Scotland is the chief procurement officer of W.L. Gore. (https://www.gore.com)
Lynton Scotland was born in St. Joseph, Dominica, to Crecy and Charmain Scotland. He is one of seven siblings. Scotland attended St. Croix Central High School and went on to the University of Dayton, where he graduated with a degree in Chemical engineering.  He later earned a master's degree in statistics from Rutgers University and an MBA from the University of Pittsburgh.
Scotland started his career in the automotive industry at Ernie Green Industries then went on to work for Hercules Incorporated. He was later appointed to the position of sales and marketing director of Hercules Sanyo Incorporated, a joint venture between Hercules and the Japanese firm Sanyo Chemicals.  He left Hercules and joined NRG Energy, the largest independent electric power producer in the United States, as vice president of operational excellence. Scotland later worked at DuPont Chemical Company and recently joined W.L. Gore, the manufacturer of the well-known Gore-Tex © weatherproof fabric and the producer of stents for cardiac surgery procedures, where he is the chief procurement officer. He is married to Colette (Bruney) Scotland from Laplaine.