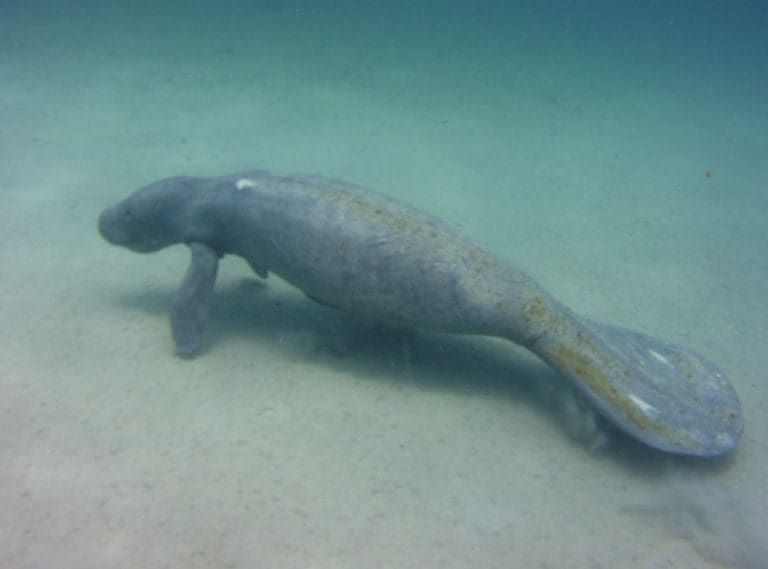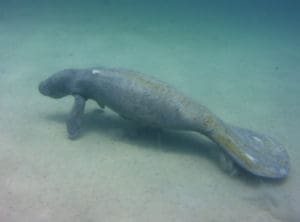 Friends of the St. Croix National Parks sent out an alert this morning for the community to be on the lookout for two manatee sighted by multiple snorkelers on St. Croix.
Friends of the Park has partnered with the Department of Planning and National Resources, the National Park Service, the U.S. Fish & Wildlife Service, and the Puerto Rico Manatee Conservation Center, to locate and rescue the manatees.
"This is the first time a manatee sighting has been reported in St. Croix in decades," said Zandy Hillis-Starr, resource management specialist of the National Park Service. The closest manatee population is in Puerto Rico. The first of the pair was seen on Sunday, about 150 feet south of the pier in Frederiksted. The other was spotted near Buck Island yesterday.
They are approximately six to eight feet and four feet long respectively.
Hillis-Star stressed the importance of finding the manatees quickly.
"St. Croix has no regular source of freshwater that they need. Once we find them, we can assess their health, then determine how best to help them," she said.
Through a manatee rescue permit, Tony Mignucci of the Puerto Rico Manatee Conservation Center is leading the rescue team scouring the waters for the manatees. After examining photographs of the manatees, he theorized that their state of emaciation indicates that they were displaced by 2017 hurricane season.
"It takes about four to six months for that amount of weight to be lost, so I think it's safe to say they were displaced by the hurricanes," Mignucci said.
Once the pair has been located and their health properly assessed, a net will be used to secure them on a boat, from which aerial assistance by the U.S. Coast Guard can assist in transporting the manatees back to Puerto Rico.
"The goal here is to give the manatees a chance at survival," said Mignucci.
Additional manatee sightings can be reported to the National Park Service in St. Croix or to @manatipr.org on Facebook.