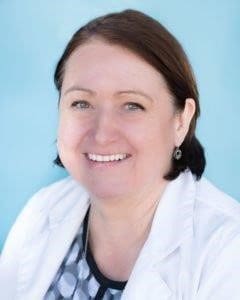 Cancer Support VI, sponsored by International Capital & Management Company (ICMC), will host its next free presentation by Dr. Petra Ketterl, medical oncologist. She will discuss "Personalized Medicine in Cancer Treatment and Some Tips for a Healthier Life."
This free lecture will be held at noon on Wednesday, May 2, at a new location: International Capital and Management (ICMC) Board Room, 1600 Kongens Gade [off Polyberg Hill], St. Thomas
[Take Dronningens Gade (road the hospital is on), pass the new PG Gas Station, go to top of hill, turn left on old V.I. Housing Road to the ICMC entrance. Press the buzzer to get in.] Meetings are open to all. Visit www.cancersupportvi.com for previous speakers' presentations.
CSVI Mission Statement: To provide support, education, information and assistance to people living with cancer and their families and friends. CSVI does not offer advice or recommendations. The group comes together to share its experiences, strengths and hope. CSVI provides lectures by healthcare professionals and support meetings for cancer survivors and caregivers. CSVI is free of charge and open to anyone affected by cancer.
Current Schedule for CSVI- ACS Professional Lecture Series 2018-2019
Cancer Support VI meets the first Wednesday of the month from noon to 1 p.m. at its new location: ICMC Bluebeard's Board Room.
2018
May 2: Dr. Petra Ketterl, MD Medical Oncologist Will discuss "Explaining Personalized medicine in Cancer treatment and some Tips for a Healthier Life"
June 6: Daniel Kellman ND, FABNO Clinical Director of Naturopathic Medicine, "Latest Updates in Naturopathic Cancer Care" by Daniel Kellman, ND, FABNO
Dr. Daniel Kellman, ND, FABNO will discuss hot topics in Naturopathic Oncology, including Intravenous Vitamin C, Mistletoe, Cannabis Therapies and the Ketogenic Diet. This will be an overview of the current research and how these therapies and Naturopathic Medicine can integrate into a conventional cancer treatment and prevention strategy.
July 4: No talk due to holiday
Aug. 1: Sharon Day, RD, LD CNSD, Nutrition Manager, CTCA, Western Regional Medical Center
Sept. 5: Katherine E. Anderson, ND FABNO Naturopathic Medicine / Site Director
National Director of Naturopathic Medicine CTCA Southwestern
Oct 3:
Nov 7: Arturo Loaiza-Bonilla, MD, MSEd, FACP
Dec 5:
2019
Jan 2: No talk due to holiday
Feb 6:
March 6: Tina Zhang Qi Gong
For more information about CSVI use the following information sources: Phone: 715-5806 ● Fax 340-777-1303 ● 1600 Kongens Gade ● St. Thomas● VI 00802 ● www.cancersupportvi.com or [email protected]
For more information: American Cancer Society (ACS): www.cancer.org