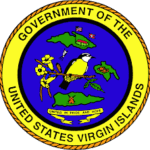 A wide variety of new career opportunities within the Government of the U.S. Virgin Islands are now available to the public. Job openings include positions in accounting, education, law enforcement and engineering.
"Through the tireless and strategic efforts of Gov. Kenneth Mapp and the assistance of our federal partners, we are pleased to be in a position to offer meaningful employment opportunities to the general public," said Director of Personnel Milton Potter. "Please get your applications in, and, together, let us rebuild paradise better and stronger than ever."
Gov. Mapp encourages members of the community to share the job listings with friends and family living outside the territory.
"This is an opportunity for Virgin Islanders to return home and to assist in the long-term recovery effort," he said. "Perhaps more than ever before, we need the expertise of our best and brightest."
To learn more about the positions available, visit the Division of Personnel's website. Information about U.S.V.I. employment opportunities is also available at the Department of Labor website.