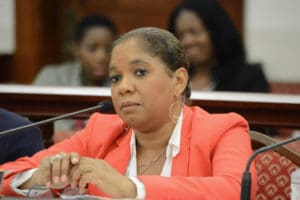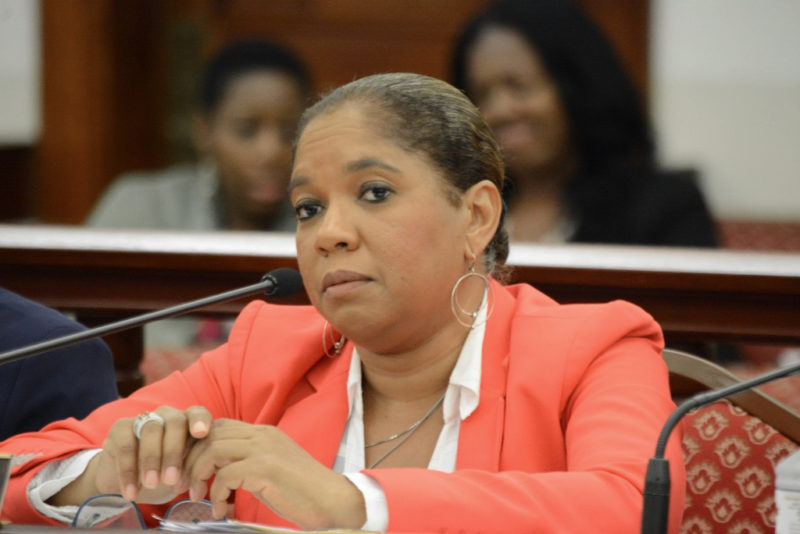 An anonymous current or former employee of V.I. Public Television WTJX has circulated a letter accusing WTJX Executive Director Tanya Marie Singh of a laundry list of misdeeds, from misusing funds, spending excessively on personal travel and dining and fostering a difficult working environment.
Singh has worked at WTJX for many years and replaced Osbert Potter as executive director when Potter was elected as Gov. Kenneth Mapp's lieutenant governor.
The six-page unsigned letter is addressed to Sen. Janelle Sarauw. Metadata indicates it was written February 11.
Reached for comment on the allegations, Singh referred questions to WTJX Board Chair Raul Carrillo, who said the claims have prompted an investigation and an audit.
"We had a board meeting this weekend," to discuss the letter, Carrillo said Tuesday. He confirmed that "on February14, WTJX received an anonymous letter accusing the executive director of various wrongdoings."
Carrillo said Singh shared the contents to all employees and sent it to the companies auditors.
At its March 24 meeting, the governing board formed an ad hoc committee to review the personnel issues and "report back to the board as they deem needed," Carrillo said.
The financial concerns have been given to an outside accounting firm to look at, he said.
"We have an annual audit and we have added this to the scope of the audit. … We have asked the auditors to review all the fiscal matters in the letter," Carrillo said. He said BDO Global, a large, international public accounting and consulting firm, is the auditing firm.
The anonymous author paints a picture of Singh "bullying, intimidating, chastising and disrespecting employees," to the point where she "has had to replace one-third of her work force each year since becoming CEO."
He or she claims Singh spends upwards of $300 per week on airfare, consuming almost the entire travel budget for the small station.
Several current and/or former WTJX employees, speaking on condition of anonymity, corroborated some of the broader complaints, primarily excessive spending on dining and fostering a difficult work environment. They could not confirm specific allegations of misuses of funds however.
"They left out that she uses the vehicles as if they were her own, spending thousands in gas money," one person said. That person also said Singh pits employees against one another.
Others partially disagreed and defended Singh.
One person said Singh tended to spend excessively but before she became executive director "Potter was a moderating influence. He understood the line that needed to be drawn."
Regarding bullying, one person said, "When Tanya gets on the warpath she would definitely get heated. But I wouldn't call her a bully."
All of the current and/or former employees willing to speak to the Source said they did not know who wrote the letter.
While Carrillo said he would have "no further comments until the audit report is completed," he did suggest he regards at least one of the accusations as inaccurate.
The letter says Kurt Wilson was hired as chief operating officer in the summer of 2016, relocating from Michigan to begin working that August.
"His employment was terminated in October of the same year. The concerning part is that his employment was not terminated for incompetence or failure to perform his duties, but for expressing his concerns regarding several of Ms. Singh's actions as CEO of the System," the letter alleges, going on to say Singh "held an emergency board meeting after hours to have him terminated. The result of that meeting was that Mr. Wilson's term as COO of the System ended, however, the System was still obligated to pay Mr. Wilson a significant portion of his $80,000 salary as well as his relocation expenses back to Michigan."
But Carrillo said "Wilson resigned. He wasn't fired."