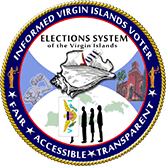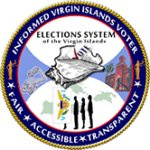 "The St. Croix District Office located at Sunny Isle Annex Unit 4 remains closed until further notice as the Elections System deals with major renovations after Hurricane Maria," said Supervisor Caroline Fawkes.
Fawkes also said, "We do not have the capability to provide any Voter's Identification Cards; we can only register voters. The St. John Elections Office has no Internet service; therefore, we also cannot provide any Voter Identification Cards. The St. John residents can register at the St. Thomas Elections Office. Presently, the only functional Elections Office is the St. Thomas Office, which is 90 percent operational."
If a resident was registered prior to June 2016 in the St. Croix District and needs a copy of a voter identification photograph, the Elections Systems Office can assist within a two-three days turnaround. If a resident wants to register only, in the St. Croix District, please call the St. Thomas Elections Office and submit a name and contact information. Another option is to email Ms. Whitaker, deputy supervisor, at Genevieve.whitaker@vi.gov or caroline.fawkes@vi.gov.
If there are any questions, contact the St. Thomas office at 774-3107 or Supervisor Fawkes via cell at 227-8827 or email esvi.info@vi.gov. The website is operational for election- related information: www.vivote.gov