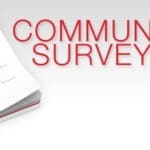 The V.I. Department of Health (DOH) and the Centers for Disease Control and Prevention (CDC) will be conducting community surveys from Nov. 8-10 on St. Croix and Nov. 13-15 on St. Thomas-St. John. The purpose of the survey is to assess community needs after the hurricanes and to help guide the ongoing response efforts.
There will be an event called a Community Assessment for Public Health Emergency Response (CASPER). DOH conducted a CASPER event last June, and this event will follow a similar approach. The DOH staff will be going to various neighborhoods to conduct house-to-house surveys. They will be credentialed with a DOH identification card and will be conducting surveys outside of each person's home. No personal information will be asked; no entry or assessment of the person's home is needed to conduct the survey.
CASPER Community Survey Dates:
St. Croix:
CASPER Training: Wednesday, November 8 – Noon to 6 p.m.
CASPER Surveys: Thursday, November 9 — Noon to 6 p.m.
Friday, November 10 — Noon to 6 p.m.
St. Thomas-St. John
CASPER Training: Monday, November 13 – 9 a.m. to 6 p.m.
CASPER Surveys: Tuesday, November 14 — Noon to 6 p.m.
Wednesday, November 15 – Noon to 6 p.m.
For more information, call 690-4633, or email www.facebook.com/virginislandsdoh