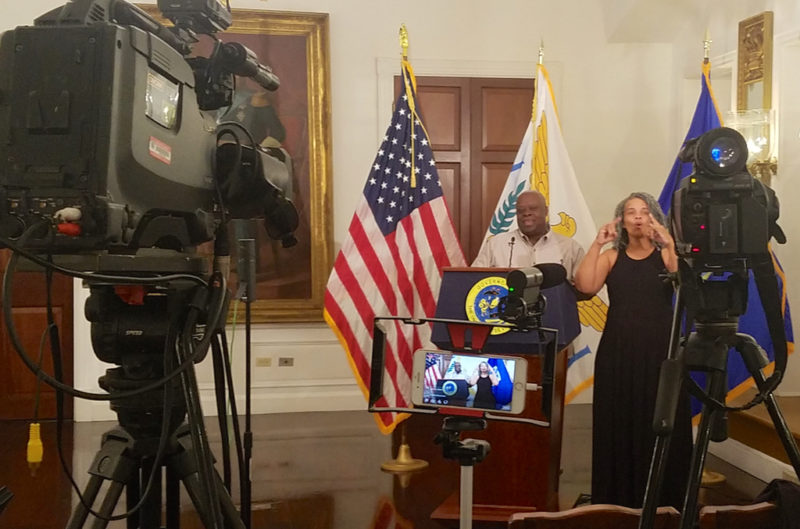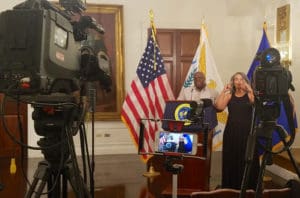 Sprint has answered the call of the residents of the Virgin Islands, bringing equipment to the territory with plans to put a better system in place than existed before the hurricane, Gov. Kenneth Mapp said Friday at his Government House news conference.
Mapp had reported Thursday that he had met with representatives of Sprint and the telecommunications company had given "a complete plan" about how they are going to get cell service back to the territory," although he did not provide any details.
Mapp on Friday also said many beaches in the territory are now safe for swimming and fishing.
The following beaches have been found safe for swimming and fishing in the territory:
ST.CROIX
Cane Bay
Dorsch
New Fort (Ft. Louise Augusta)
Frederiksted Public Beach
Gentle Winds
Davis Bay
Columbus Landing
Buccaneer
Pelican Cove (Cormorant)
Shoy's
Princess Condo Row Mill Harbor
ST. THOMAS
Magen's Bay
Vessup Bay
Secret Harbor
Sapphire
Lindbergh Bay
Coki Point
ST. JOHN
Cruz Bay
Oppenheimer
Great Cruz Bay
Frank Bay
Johnson Bay
Mapp also said the V.I. Water and Power Authority will have weekly targets to meet as it restores power throughout the territory. The following feeders are slated to be worked on in the coming week:
St. Croix – Feeders 1A, 5A and 8B
St. John – Feeders 7E and 9E
St. Thomas – Feeders 10A, 7A, 6A, 7C, 9C, 9B, 8B, and portions of 10B and 9B.
"The Water and Power Authority will be reporting weekly to you" on progress, Mapp said. A WAPA Feeder Maps can be found online at the authority website.
St. Thomas will receive 25 cruise calls between Nov. 10 and 30. Asked about the lack of sand on the beaches that most tourists in the territory would utilize, Mapp said, "We do have a firm that came in that is working in terms of getting the sand back in that beach," referring to to Fort Frederick beach on St. Croix.
Commissioner of the Department of Licensing and Consumer Affairs Devin Carrington announced that alleged instances of price gouging have been reported to the department and are being investigated. Most of the items in question include price gouging for water and insecticides during the hurricane emergency. In addition, price gouging involving generators, ice, transportation and laundry are being reported.