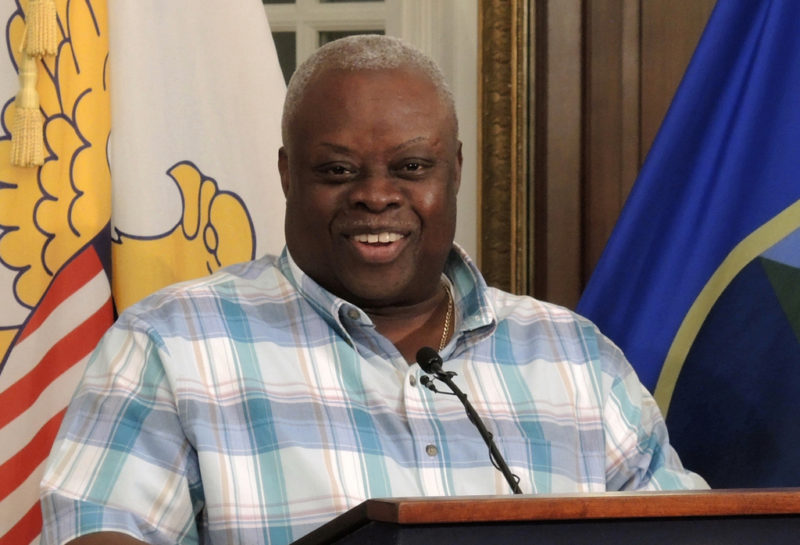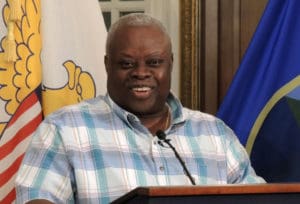 Gov. Kenneth Mapp announced Wednesday that the curfew that has been effect across the territory since two hurricanes hit in September has been shortened and made uniform. The curfew on all the Virgin Islands will now be from 8 p.m. to 5 a.m.
Mapp made the comment at a news conference Wednesday updating the territory on the progress of hurricane recovery.
He also reassured St. John residents that they have not been forgotten. A crew of linemen will arrive on St. John by 5:30 a.m. Thursday, and the governor said his goal is to have Cruz Bay energized by next week.
Mapp spent Wednesday morning on St. John Wednesday and said there is "more work to do on St. John, but I want to assure residents of St. John/Coral Bay that you're not forgotten and we'll pick that pace up."
An additional 250 linemen arrive int he territory by Oct. 27, he said, and then a third wave of linemen will arrive in November.
While an abundance of linemen will speed the pace of work, Mapp warned, "If your roof is breached or you have tarpaulin on your roof, you cannot be connected to water and power."
This is due to the dangers that connecting a house with no roof or a breached roof. In addition, if a weatherhead on the roof is broken, the linemen will not connect it in the first wave of connections. Both the roofs and the weatherheads will have to be repaired before power can be restored to those buildings.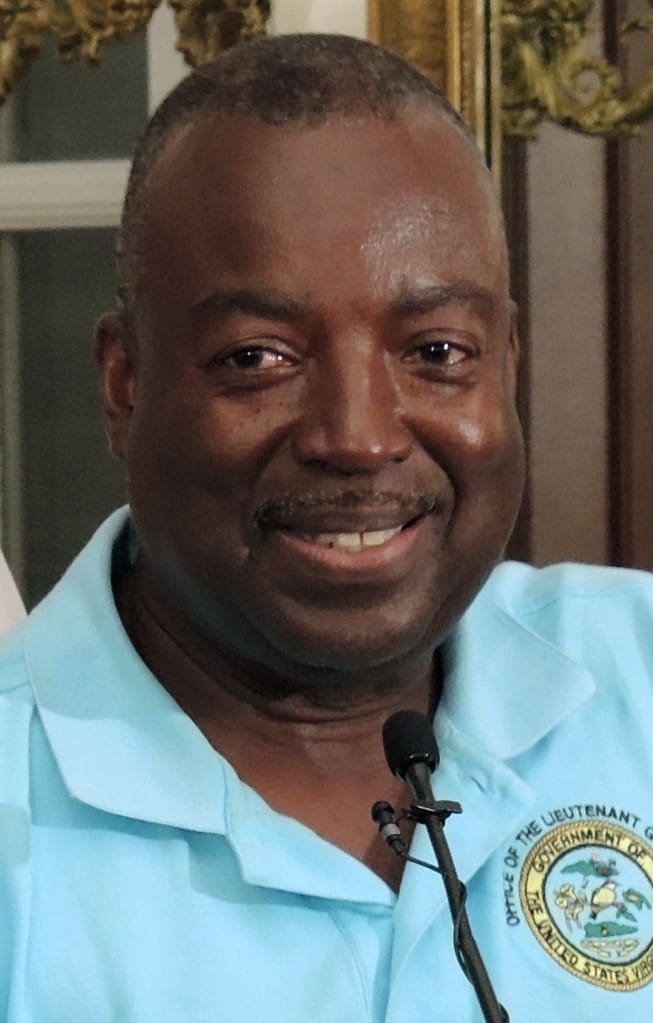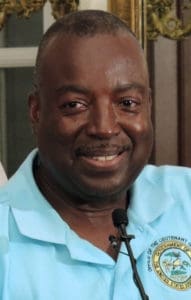 Lt. Gov. Osbert Potter said his office will resume full service operations beginning Friday morning. Asked directly about property tax clearance letters which have not been issued on St. Croix since Hurricane Maria, Potter said they should start being issued on Friday morning with the rest of the services offered by his office. The only the processing of passports will be limited until further notice, as they are processed by the federal government. Anyone with an emergency passport issue can call 877-487-2778, he said.
Individuals have had a lot of insurance questions about their property and coverage, Potter said.
"We have found that we have a lot of people in the territory that are underinsured," he said.
Potter said he will try to inform the public on insurance and different options in order to curtail the under-insurance problem in the future.
Bureau of Motor Vehicles Director Lawrence Olive reported that all the Bureau of Motor Vehicles on the territory are open for registration, shipping and vehicle transfers. However, no facilities are able to process driver's licenses at this time, and this process may take a couple of weeks to repair.
Commissioner of Labor Catherine A. Hendry announced that the Department of Labor was moving back to its Sion Farm location on St. Croix beginning Thursday. Hendry's department has resumed full operations in both districts. Hendry asked that all claimants receiving workers' compensation benefits come to the Department of Labor in order to sign up for direct deposits. She also reminded residents that the last day to apply for Disaster Unemployment Benefits for self-employed individuals is Oct. 30 for victims of Hurricane Irma and Nov. 7 for victims of Hurricane Maria.
Bill Vogel, federal coordinating officer of FEMA Region II, reported that FEMA is still in the process of identifying sunken vessels to enable the use of harbors 24/7 and not just during daylight hours. He expressed his condolences on the unexpected death of FEMA outreach worker, Rich Bradley, who died of natural causes over the weekend who died of natural causes.
Vogel also warned the public to beware of fraud when it comes to giving sensitive information to scammers pretending to be FEMA representatives. As $3.2 million have already been distributed through the FEMA individual and households grant program, more individuals are becoming susceptible to the scam. Vogel reminded residents that FEMA representatives will use text messages to make appointments with residents only and no personal information will be requested over text message, and no links to fill out paperwork with personal information will be sent to residents through those text messages. Anyone who suspects fraud can call 866-720-5721 for more information.