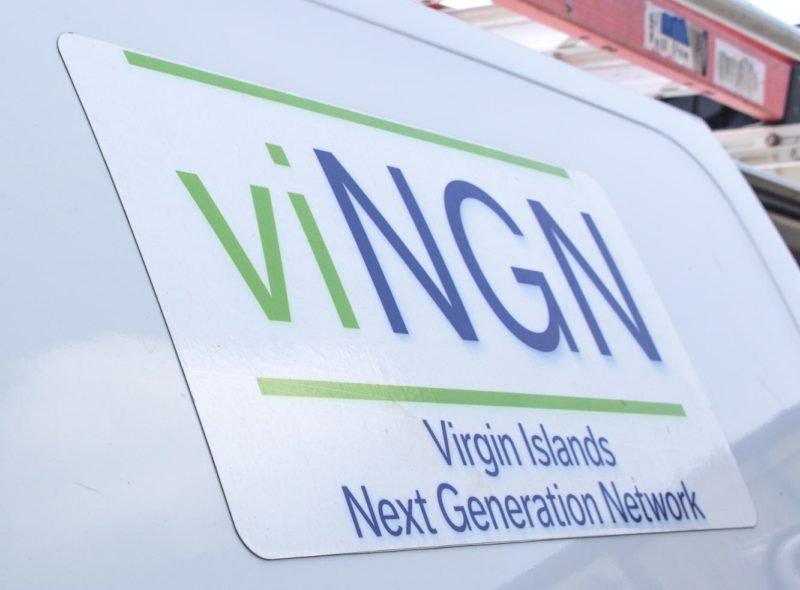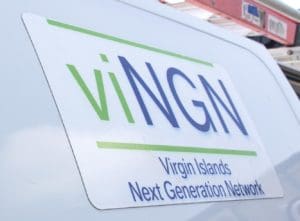 The Virgin Islands Next Generation Network (viNGN) has embarked on strong recovery efforts to support local Internet Service Providers (ISPs). It will re-establish communications for government agencies (through the Bureau of Information Technology) and local ISPs, and provide free Wi-Fi hot spots for the community.
As a wholesale broadband services provider that interconnects the islands of St. Croix, St. John, St. Thomas and Water Island and that also connects the U.S. Virgin Islands to the world via 100 percent fiber optic undersea cables, viNGN does not deliver Internet services directly to customers in homes and businesses. This role is filled by established ISPs that partner with viNGN.
Since the passage of Hurricane Irma on Sept. 6, and Hurricane Maria on Sept. 19, viNGN's network operations and field technician teams have been working tirelessly to restore and maintain communications to over 300 Community Anchor Institutions including government, educational, and medical facilities. Additionally, viNGN has been coordinating with the Virgin Islands Water and Power Authority (WAPA) for aerial assessments and restoration plans.
Free Public Wi-Fi
Due to diminished cellular coverage and the lack of landline telephone access on St. John in particular, viNGN has created free public Wi-Fi access in partnership with Love City Strong, LoveIT.vi, First Phase Datacomm, and Computer Express in Cruz Bay at:

Boulon Center
BMV/Tennis Court Parking Lot
Connections of St. John
Grand Bay Condominiums
The Marketplace

On St. Thomas viNGN has collaborated on the following hot spots:

ADM Wireless at Red Hook near the temporary parking lot adjacent to Eudora Kean High School
Surge Broadband at the Lockhart Elementary School Shelter.
viNGN has also established a hot spot at Havensight in the Virgin's Haven area.

On St. Croix, viNGN has provided free Wi-Fi hot spots as follows:

Just outside the Florence Williams Public Library
Caravelle Hotel and Casino/the Boardwalk in Christiansted
Vicinity of the Midre Cummings Ball Park/Fairgrounds in Frederiksted
Grove Place Fire Station
More hot spots are being planned, and the public may access the list at any time at www.vingn.com.
Network Restorations
Further, viNGN also repaired VITEMA fiber cable breaks and inter- island fiber cable breaks, and it is now able to report newly completed restorations in the following areas:
On St. Croix –
Beeston Hill Medical Center
Buccaneer Resort
Bureau of Information Technology
Cane Bay
Caravelle
Centrilogic
Charles Harwood Hospital
Christiansted Police Substation
Club Comanche
Daily News Building
FBI
Florence Williams Public Library
GERS
Juan F. Luis Hospital
Governor's Office/Government House
Grove Place Fire Station
Henry E. Rohlson International Airport
Ingeborg Nesbitt Clinic
Island Projects
King Christian Hotel
King's Alley Hotel
La Reine Police Station
Merchant's Market
Methodist Training and Outreach Center
Office of the Lieutenant Governor
Plessen Surgical Center
Public Works East
Mary's Catholic School
Seaborne Airlines
Sunny Isles Medical Center
Superior Court of the VI
Supreme Court of the VI
University of the Virgin Islands (UVI)
UVI Tech Park
VITEMA
VI Port Authority at Henry E. Rohlson Airport
Viking Corp.
WAPA Business Office
WTJX PBS Channel 12
Waste Management Authority
On St. Thomas –
AH Riise
ADM Wireless
Aircraft Fire Station
Anna's Retreat Fire Station
Bluebeard's Castle Hotel
Broadband VI Crown Bay BGP Transit
Bureau of Information Technology
Cowpet Bay
Criminal Justice Complex
Cyril E. King Airport
Department of Education
Department of Health
Department of Human Services
Department of Planning and Natural Resources
Dorothea Fire Station
Duty Free Havensight
East End Medical Center
Economic Development Authority (EDA)
Emerald Beach Resort
FBI
Foothills Complex
Fort Christian
Guardian Insurance Building
Havensight Medical Laboratory
Homeland Security
Legislature
Legal Services
Lockhart Elementary School
Office of the Lieutenant Governor Banking & Insurance
Paragon Medical Building
Paternity and Child Support Office
Police Substation 1 (Lindbergh Bay)
Public Services Commission/Southland Gaming
Queen Louise Senior Home
Ritz-Carlton
Royal Palms
Schneider Regional Medical Center and Cancer Institute
Small Business Development Center (SBDC)
Superior Court of the VI (Downtown)
VI Board of Elections
VI Bureau of Internal Revenue
VI Jr. Fire Station
VI Port Authority
I. Police Department Charlotte Amalie
I. Police Department Substation Tutu
VI Port Authority Marine Terminal
VI Public Works
VITEMA
UVI
WAPA
West Bay Supermarket
West Indian Company Dock Facility
Windward Passage Hotel
Free Temporary Services
St. John – Due to unprecedented infrastructural damage, viNGN has facilitated free temporary connections to support:
Boulon Center
Chelsea Drug Store
Cruz Bay Family Practice
Connections
Cruz Bay Boutique Hotel
Grand Bay Condominiums
National Park Service
John Hardware
The Marketplace
The public is invited to follow viNGN's recovery efforts on a special page on the Network Restoration Status Page at http://vingn.com/network-restoration-status/