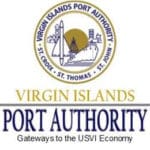 All Crown Bay Center tenants are asked to remove their merchandise and property from their stores and/or other leased premises in the Center by close of business on Friday, Oct. 13, according to a press release from Executive Director David Mapp of the V.I. Port Authority (VIPA).
VIPA is conducting emergency, post-Hurricane repairs to Crown Bay Center in preparation for the upcoming tourist season, Mapp said. Merchandise should be removed by tenants for safeguarding.
Tenants with questions or concerns should contact VIPA's property management office at 774-1629 or email CrownBay@viport.com.