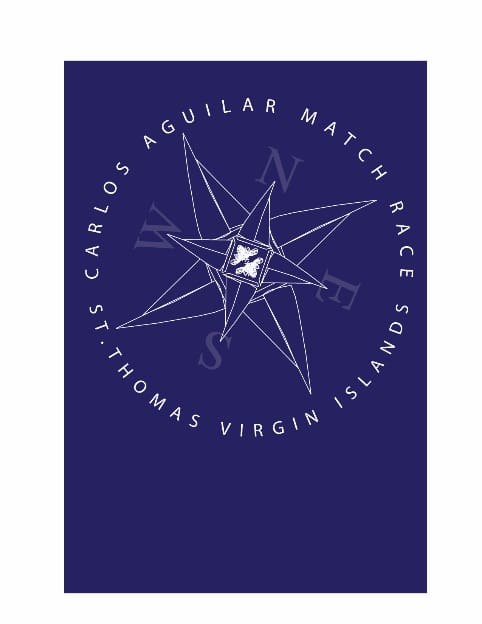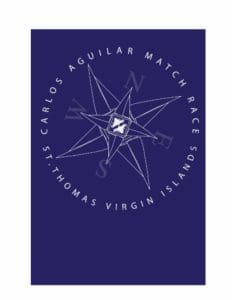 Organizers of the Carlos Aguilar Match Race (CAMR) regretfully announce the cancellation of the Nov. 30 to Dec. 3 event. The CAMR, presented by the U.S. Virgin Islands Department of Tourism, is known for bringing some of the best international match racing talent, from America's Cup veterans to Olympians, to sail in the scenic and challenging Charlotte Amalie Harbor. Damage to the island from back-to-back major hurricanes less than a month ago has put a definitive damper on hosting a grade one event in less than two months.
"We are very sad to have to cancel this year's CAMR," said regatta director Verian Aguilar Tuttle. "However, many, if not most, of the strong and talented team of volunteers who organize and run this event and host the teams in their homes are still in the recovery and rebuilding phase. Repairs are also underway to our fleet of IC24s, the St. Thomas Yacht Club clubhouse as well as the Virgin Islands' utilities and infrastructure. We will definitely miss seeing and welcoming the sailors and race officers, many of whom have become great friends over the years. However, we do want to maintain the high standards of the CAMR, and for this we'll look forward to 2018."
Like last year, the 2017 CAMR was set to host the Women's International Match Racing Series (WIM Series) Finale.
"The women match racers and the WIM Series management are of course very disappointed that we will not be able to end our season in the Virgin Islands. But we also realize that an event in December would be too much of a burden on the volunteers and infrastructure in St. Thomas and this is not something we want anyone to have to worry about on top of the real-life challenges they are facing as they try to return to a 'normal' life post Hurricanes' Irma and Maria. We look forward to the opportunity to return to St Thomas in the future and experience the wonderful hospitality and great racing that the CAMR has given us in the past. In the meantime, the WIM Series management is considering the possibility of finding a replacement event to fill the void made by canceling the 2017 CAMR," said Liz Baylis, WIM Series manager.
Those who would like to help in the V.I. recovery efforts can donate to the non-profit VI Marine Build Fund. All funds will be used for the cleanup of the current cruising grounds, growth of marine industry offerings and development of marine vocational programs.
The WIM Series is the first and only professional sailing series for women. It is hosted by the Women's International Match Racing Association (WIMRA) and joined by the world's leading women match racing sailors.
For more information about the race, visit www.carlosmatchrace.com or www.facebook.com/CarlosAguilarMatchRace.
For more information about the Women's International Match Racing Series, visit