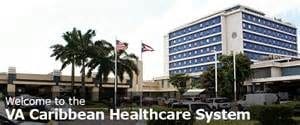 The Veterans Administration Caribbean Healthcare System (VACHS) emergency management officials have announced that all employees are required to report tomorrow (Friday, Sept. 22) to a regular working day.
They are asked to be prepared to stay overnight, should they be requested to. The workforce that has stayed at the Medical Center throughout the emergency caused by Hurricane Maria need to return home to rest and provide comfort to their families.
VACHS needs the commitment and solidarity of its employees that will allow it to continue compliance with its mission to provide the best healthcare to veterans.