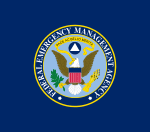 The Federal Emergency Management Agency (FEMA) advises homeowners who are cleaning up and removing household debris after the Hurricane Irma disaster to heed instructions from their territorial waste management authority.
The Virgin Islands Waste Management Authority (VIWMA) on Thursday requested the community's support in sorting waste that is being placed on the side of the roads. According to VIWMA, waste must be separated by green waste (trees, branches, grass and cuttings), construction and debris materials, and metals. Electronic waste such as computers, televisions and radios should not be disposed of, said VIWMA.
VIWMA also advised residents on St. Thomas that the recently closed Cancryn Bin Site is now open for the disposal of household waste only.
Because of the major disaster declaration for the U.S. Virgin Islands, FEMA will provide supplemental funding to VIWMA for costs to remove eligible household debris that is moved to public rights of way, but residents should follow VIWMA's guidance.
"Removing a substantial amount of household debris helps eliminate a safety and health hazard for residents," said FEMA Federal Coordinating Officer William Vogel. "We are committed to doing what we can to help survivors recover and get back to normal as soon as possible."
For official information on the recovery effort following Hurricane Irma, visit www.fema.gov/hurricane-irma, www.informusvi.com or www.usviupdate.com. Follow FEMA on twitter @femaregion2.
To donate or volunteer, contact the voluntary or charitable organization of your choice through the National Voluntary Agencies Active in Disasters (NVOAD) at www.nvoad.org. For those who wish to help, cash donations offer voluntary agencies the most flexibility in obtaining the most-needed resources and pumps money into the local economy to help businesses recover. The Community Foundation of the Virgin Islands also has the "Fund for the Virgin Islands" at www.USVIrecovery.org.