About the worst news the U.S. Virgin Islands could receive at this time is that another storm is headed its way, but that is exactly the news that Gov. Kenneth Mapp gave at his 5 p.m. news conference on Saturday.
He said all projections were that Tropical Storm/Hurricane Maria would be passing close by, maybe just south of St. Croix; the only U.S. Virgin Island to not feel the brunt of Hurricane Irma.
He warned that all residents of the territory should be prepared.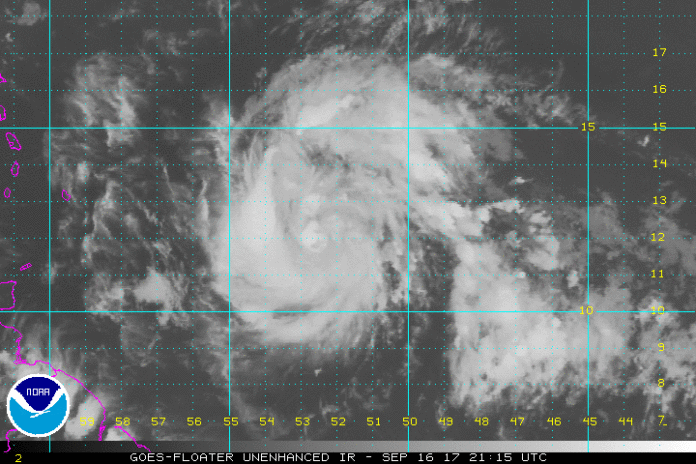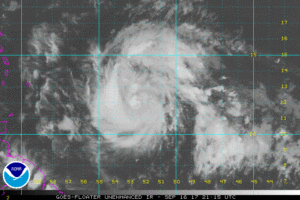 "This is not a time to think about your house; a time to think about your earthly possessions. This is a time to think about securing your life, the lives of your children, the lives of your neighbors," Mapp said.
Mapp said delivery of tarps to the islands were delayed because the C-130 cargo plane carrying them had mechanical problems and had to be unloaded. The shipment is now coming a different way, but he cautioned, "Tarps are completely useless in 50 mph winds."
The governor said residents in damaged homes should be prepared to go to a shelter to weather Maria, which Mapp said is expected to arrive on Tuesday. (The National Hurricane Center forecast a Wednesday arrival of the hurricane.)
He said he has instructed emergency workers to quadruple the amount of water and meals that were being distributed at emergency centers. He said that residents should have enough food, water and supplies to sustain themselves for three days.
William Vogel, the regional coordinator for FEMA, said the agency was making progress on all fronts in the Hurricane Irma recovery efforts and that it was able to supply the needed commodities to residents.
Mapp denied rumors that an evacuation of St. John was being ordered. However, he added, "If you want to leave, feel free to do so."
Residents will be able to move around St. John and St. Thomas from 8 a.m. to 6 p.m. on Sunday and Monday. Mapp said that students should not report to school on Monday but school personnel should.
Mapp said predictions on Saturday afternoon suggested Maria would pass just south of St. Croix on Tuesday afternoon as a Category 2 hurricane. (The National Hurricane Center's 5 p.m. forecast said the storm would pass through the territory Wednesday morning.)
According to the governor, because many of St. Croix's hurricane's resources were sent to St. Thomas and St. John after the passage of Irma; an effort will have to be made to make sure St. Croix was prepared for a hurricane.