While the U.S. Virgin Islands was being lashed by Hurricane Irma, a second threat loomed farther east in the Atlantic as Tropical Storm Jose – following in Irma's footsteps – neared hurricane status.
"Jose is better organized this morning," tThe National Hurricane Center said Wednesday morning.
The storm is showing a well defined center and enhanced outer band, the wind speed has picked up to the border of the threshold for being called a hurricane.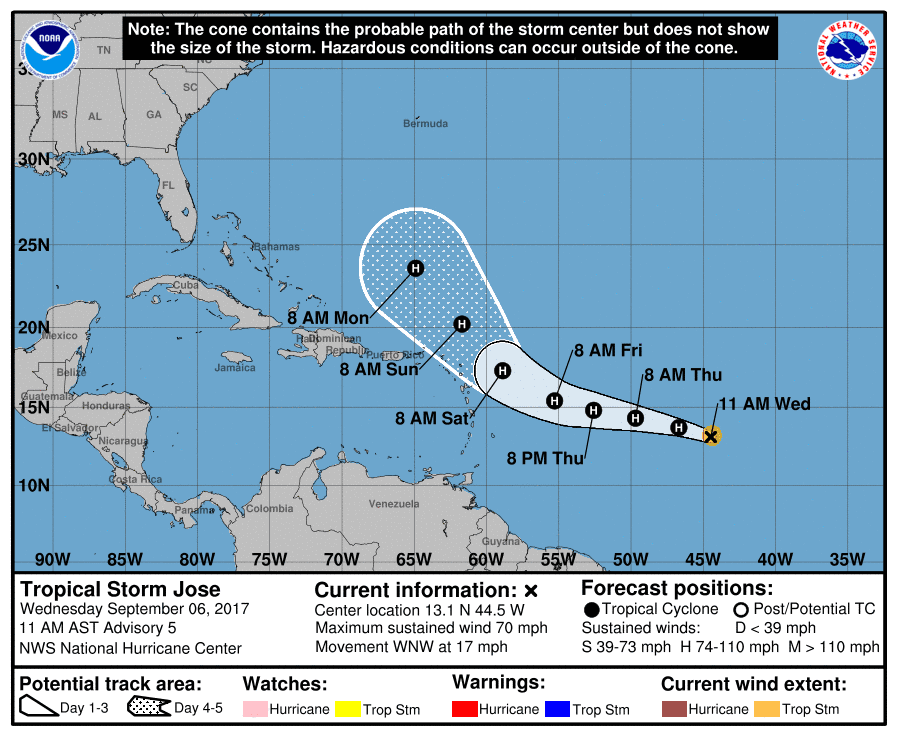 The initial positioning estimate and tracking models put Jose on a course similar to the one that brought Irma to the territory as a 185 mph monster hammering the islands.
The NHC forecasters think Jose will continue to grow.
"Satellite imagery does reveal drier air north of Jose but general trends suggest favorable upper level outflow and, given considerable distance, do any not expect any adverse influences from Irma to effect Jose
at this time. Both satellite and model guidance indicate Jose will continue to exist within a very favorable synoptic regime to support intensification through 72 hours," the NHC said.