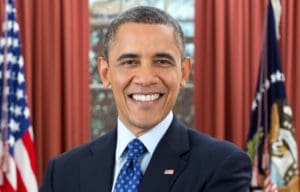 Students with the St. Croix nonprofit Project Promise's Caterpillar Project recently received a letter of encouragement from former President Barack Obama, its organizers say.
The letter was reportedly in response to letters the Caterpillars sent to the president in January thanking him for his service during the last eight years.
In response, Obama expressed praise for the Caterpillars and the future generation, and offered them encouragement.
"Education is the foundation for achievement, and it is among the best investments we can make as a nation. You and your classmates are tomorrow's leaders, and your generation, in all of its creativity, ingenuity, and selflessness – gives me tremendous hope for the future," Obama said in the letter, dated Aug. 4.
"I'm confident that as long as you stay focused on your education, keep looking out for others, and never stop looking for the next thing to learn, there are no limits to what you can accomplish," Obama concluded.
Project Promise was formed in 2014 to help at-risk youth by providing them with the tools and support they need to get and stay on a positive path. They take an approach designed to support and empower the whole child, according to Resa O'Reilly, founder of Project Promise.
The Caterpillar Project selected 12 students who meet with staffers after school doing all types of projects on a daily basis through high school and into college.
O'Reilly said she amazed by the response. "We are so delighted to receive correspondence from President Obama, receiving this letter is truly a monumental moment for our Caterpillars and our organization," O'Reilly said.
More information about the Caterpillar Project, or other Project Promise programs, can be obtained by calling O'Reilly at 340-513-0446.
Project Promise is a 501(c)(3) non-profit organization dedicated to improving the lives of at-risk youth on St. Croix by providing empowerment initiatives, cultural programs and family services. Those interested can donate to or learn more about Project Promise by visiting its website.