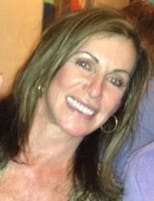 Kathleen Margaret "Kathy" Lindsay, nếe Curran, 68, died peacefully at home on Aug. 12 in Miami, Fla., after a courageous battle with cancer.
She is survived by her husband, Bruce Lindsay; children: Patricia, Terri and Kimberly; brother: Jim Curran and his wife, Gail: six grandchildren; two great-grandchildren; nephews; and other relatives and friends. She was preceded in death by her mother, Margaret Kalik of St. Thomas, U.S. Virgin Islands, and her father James Curran of New York.
Born March 21, 1949, in New York City, Kathy lived much of her life there, but also lived many years in the Virgin Islands.
She had a long, varied and successful career in textile, fibers and retail that included sales and management positions on St. Thomas with Jewels and H. Stern. Anyone who knew her, recognized she was a top-notch sales person. Whether she was selling piece goods or high-end jewelry, she knew the product and she knew her customers, and she knew how to bring them together.
She was working in the garment industry in New York when she met the man who lit up her life. She and Bruce married on Aug. 25, 1979, and lived on St. Croix for about a year before returning stateside. They complemented each other from day one and spent many years working side by side up and down the East Coast. In 2002, they relocated from New York to St. Thomas, and later split their time between the island and Miami.
They made good friends every place they went. An impeccable homemaker and artistic designer, Kathy was also a gourmet cook and the consummate hostess. The couple shared their home with their beloved dog, Sadie, and it was the site of frequent parties. No matter where they lived, their home was filled with love and laughter, and always open to family and friends.
Kathy was smart and playful and always caring and kind. She was a sister, a mother, a grandmother, a great-grandmother, an aunt, a great aunt, a wife, a daughter and a great friend. She will be missed by all those whose lives she touched. She takes a little piece of our hearts that will never come back.
In accordance with her wishes, there will be no service. She preferred that we all remember her in our minds and cherish the wonderful times we shared. We love you, Kathy.