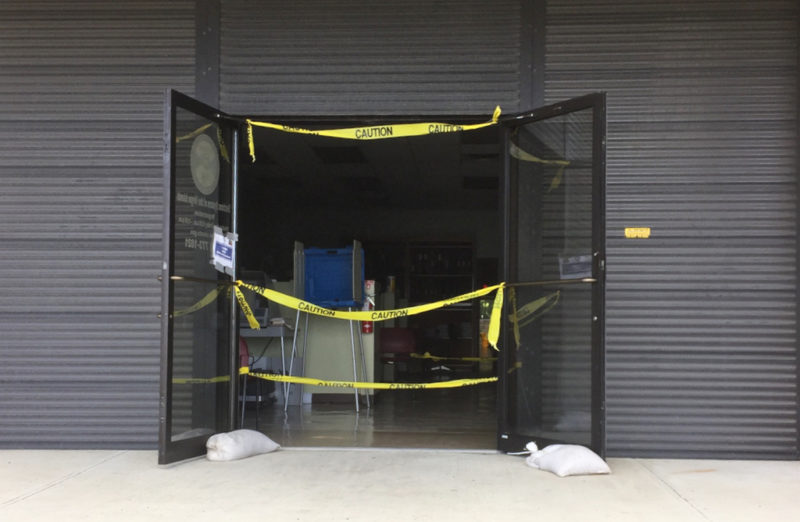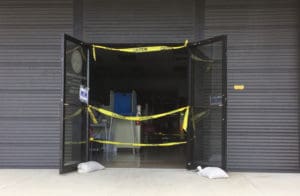 The St. Croix District Office of the V.I. Elections System in Sunny Isles was shut down Wednesday due to an "intense odor," and officials plan to reopen Monday, according to the Elections Office.
The odor is "related to the release of gas from a generator cleaning," Elections Supervisor Caroline Fawkes said in a statement from the Elections Office. "We are working on resolving this issue and anticipate reopening on Monday, August 28," she said, apologizing for the inconvenience to patrons.
The statement was released at 5:55 p.m. Wednesday, after regular business hours. Reached for comment that evening, Fawkes said she had just returned to the territory from vacation that day. When she arrived, staff had already closed up the building and gone home.
"It seems like fumes got into the building. Staff reported it, closed the building and left," Fawkes said. She said she went by and tried to help, opening windows to air out the building.
When asked, Fawkes said the generator is housed outside of the Elections Office. It is connected through a storage room in the back of the office, she said.
Fawkes said the V.I. Department of Planning and Natural Resources and the U.S. Occupational Safety and Health Administration are looking into the situation. She hopes to reopen the office after ADCON Environmental Services performs an air quality check, she said.
Large generators generally contain lubricating oil and diesel fuel, both of which can produce fumes and odors. Volatile solvents are often used to clean heavy machinery, which also can produce fumes and odors.
There is a history of St. Croix government facilities closing due to odors.
In June of 2010, St. Croix's Charles Harwood Complex, a medical facility of the V.I. Department of Health, shut down for two and a half days due to "a malodorous episode exacerbated by last weekend's power outage on that island."
On May 13, 2011, three St. Croix schools closed due to an odor. The next day, 12 St. Croix public schools, 10 Head Start classrooms and many Human Services offices were closed closed Friday when fumes affected areas including Frederiksted and much of the central part of the island. No cause was identified but many blamed the Hovensa refinery.
Reports indicate at least 20 individuals went to the hospital complaining of nausea and burning throats.
In October, 2013, Frederiksted Health Care closed twice due to odors. The first time, the smell was attributed to a possible propane leak a few blocks away. The second time, "inspectors searched both he building and surrounding area for the source of the smell, but the odor had dissipated and officials were unable to trace it," the Source reported at the time.
Officials reported that people were vomiting due to the odor.
Surrounding private businesses were unaffected.
The Frederiksted Health Clinic is located near storm sewers by the shoreline which frequently emit raw sewage odors.
St. Croix Central High was dismissed repeatedly in 2014 and had numerous students go to the hospital for treatment after reports of fouls odors and noxious fumes. Hovensa had ceased operations by this time. Extensive and repeated investigation by the Department of Health, Department of Planning and Natural Resources and U.S. Environmental Protection Agency found low levels of sewer gas from cracked, stagnant sewer pipes in the area to be the only potential source.
On one occasion, a large number of students and school employees went to the hospital for treatment. A Source reporter sent to the scene on that day was able to detect a faint whiff of a sewer smell and on the day of another school closure could not detect any smell. As students boarded buses to leave, one student who did not want to be named told the reporter the smell was noticeable but not severe and had dissipated, but that students and staff just wanted to leave. Others said the smell had been more severe earlier.
Surrounding businesses were unaffected each time.
Alexander Henderson Elementary School in Frederiksted closed for two days in February 2015 due to musty smells. Students were moved to other schools for two months while moldy insulation and ceiling tiles were removed.
A search of V.I. Source archives found most odor related closures of government offices in the past decade occurred on St. Croix. But on Dec. 8, 2014, Bertha C. Boschulte Middle School was dismissed "due to a foul odor in the surrounding area."
Three times, in 2015 and early 2016, police officers who work at the Alexander A. Farrelly Justice Center in downtown Charlotte Amalie on St. Thomas complained of a foul odor in the building. The facility remained open. The federal Occupational Safety and Health Administration investigated the most recent incident and identified clogged toilets as the culprit.
A stench produced by rotting seaweed prompted the Division of Fish and Wildlife to temporarily move its offices on St. Thomas earlier this year.
Seaweed stenches have caused problems on several occasions on St. Thomas and St. John, but did not cause the closure of any offices.