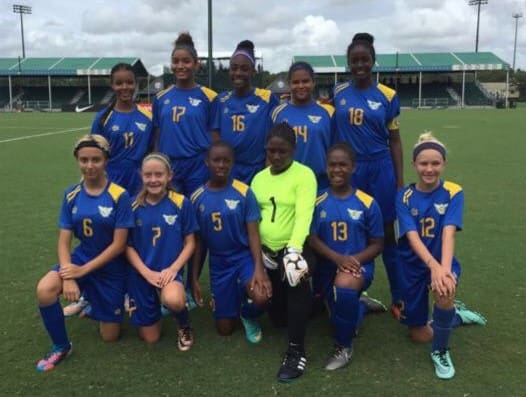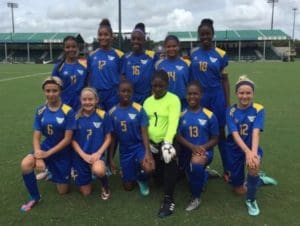 The U.S. Virgin Islands Women's U-17 National Team will be participating in the CONCACAF Caribbean Women's U-17 Qualifier in Trinidad and Tobago the week of Aug. 21-28. CONCACAF is the Confederation of North, Central American and Caribbean Association Football.
On Aug. 21, the entire team and staff departed for Trinidad and Tobago for the CONCACAF Caribbean Women's U-17 Qualifier. They are placed in Group A with Trinidad and Tobago, Grenada and Curacao. The USVI will play these teams on Aug. 23, 25 and 27, respectively. All three matches will be played at Ato Boldon Stadium.
The team is made up of players from St. Croix and St. Thomas with a few stateside players originally from both islands.
The members of the USVI delegation consists of: Calisha Wrensford, Briannen Howell, Judah Diamondback, Naim Berry, Je'Mia Ortiz, Nia Woods, Maggie Huang, Manal Abed, Shana Sargeant, Adelaide Jones, Aaliyah Frontal, Kyara Simon, Kendra Calpano-Butler, Monique Arthurton, Chloe Camacho, Grace Shimansky, Kaitlyn Livie, Solvana Calpano-Butler, Danielle Parker, Izler Browne (head coach), Albert Connor (assistant coach), Mida Gaikwad (manager), Stefan Theophilus (trainer) and Linda Jackson (team doctor).
For more information, contact the USVI Soccer Association office at 719-9707 or e-mail usvisoccer@gmail.com. Follow USVISA on Facebook at: USVI Soccer Association, Inc.