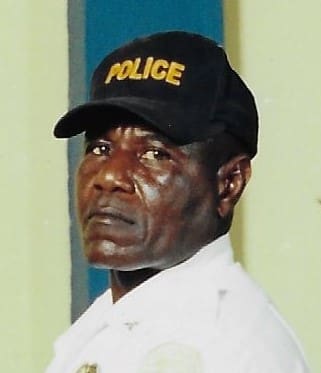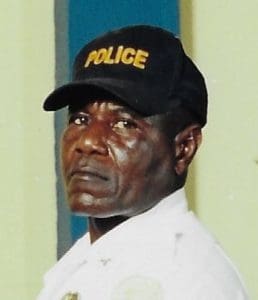 Walter (Sonny, Master Chief) Richardson died on Aug. 2. Relatives and friends are respectfully invited to attend the first viewing 5-7 p.m., Friday, Aug. 25, at Alexander A. Farrelly Justice Center. The second viewing will start at 9 a.m. followed by services at 10 a.m. on Saturday, Aug. 26, in the Ruth E. Thomas Auditorium at Charlotte Amalie High School. Interment will be at Western Cemetery.
Left to mourn are his mother, May Richardson-Tai; sons: Jamal Q. Richardson, Jeremy A. Farmer and Leroy E. Hodge; sisters: Professor Yinka Lloyd-Sandford and Meredith (Rhona) Lloyd-Carty; brothers: Clarence (Bongo) Richardson-SXM, Lionel and Delano (Bobby) Lloyd in the U.S.A.; other relatives; children of the late Victor Richardson of the U.S.A.: Evelyn Rey of the Forest, Gwen Richardson of Curacao, John Richardson of U.S.A., Walter A. Richardson of Anguilla and the U.S.V.I., Mildred Richardson of Anguilla and the U.S.V.I., Jemima Lloyd of Roaches Hill, Anguilla, Charles Lloyd of Roaches Hill, Anguilla, Inez Carty of South Valley, Anguilla, Heman Lloyd of Anguilla and the U.S.V.I., David Lloyd of Anguilla and Euel Lloyd of Little Dix, Anguilla.
He was also related to: the Carty, Lake, Rogers and Gumbs families of Stoney Ground, The Quarter, South Valley, Little Dix and the Lloyd, Hughes, Gumbs, Richardson, Hodge, Dagou and St. John families of the Valley, Roaches Hill, Sandy Ground, South Hill and West End, Anguilla, St. Thomas and the BVI; close friends: Ola Hodge, Lucas Redid, Joseph Brooks, Mr. and Mrs. Casper Ephraim, Terrence Richardson and family, and Mr. and Mrs. Christian Richardson, Shefton Hodge, Jonathan Rey, Antonio Matthew and family, and the entire Virgin Islands Police Department; as well as many others too numerous to mention.
Professional funeral services are entrusted to Turnbull's Funeral Home (779-6565) or www.turnbullsfueralvi.com