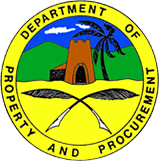 The V.I. Department of Planning and Natural Resources (DPNR) will be closing its St. Thomas offices early on Friday, Aug. 18, and its St. Croix offices early on Friday, Aug. 25. Offices will close at noon on those dates to allow for staff to participate in employment enrichment activities.
All employees will view the new, critically acclaimed documentary "Chasing Coral," which tells the story of a team of photographers, scientists and other experts who discover and try to capture one of the world's largest coral bleaching events.
After viewing the film, a brief presentation on local stressors to the coral reef will be given and a discussion on how DPNR employees can continue to work to protect natural resources will follow.
Prior to viewing the documentary, there will be an educational presentation focusing on workplace ergonomics led by Craig Draper of Therapy Works. The presentation is a great tool to reduce workplace injuries and prevent many musculoskeletal disorders.
Normal working hours will commence on the following Mondays at 8 a.m.